Alan Silvestri
(69 years)
Born: 1950-03-26 in New York City, New York, USA
Fantasy
United States of America
Status: Planned
Production companies: ImageMovers, Warner Bros. Pictures
Based on Roald Dahl's 1973 classic book 'The Witches', the story tells the scary, funny and imaginative tale of a seven year old boy who has a run in with some real life witches!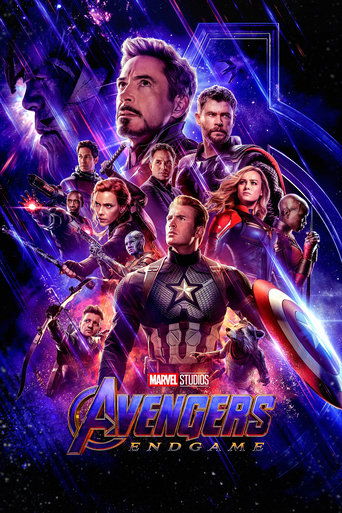 181 min
Adventure, Science Fiction, Action
United States of America
Part of the journey is the end.
Production companies: Marvel Studios
After the devastating events of Avengers: Infinity War, the universe is in ruins due to the efforts of the Mad Titan, Thanos. With the help of remaining allies, the Avengers must assemble once more in order to undo Thanos' actions and restore order to the universe once and for all, no matter what consequences may be in store.
Trailers
Other videos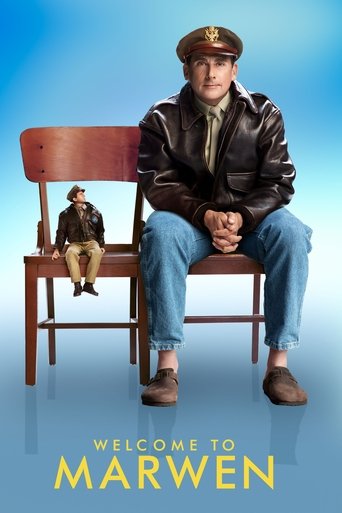 116 min
Drama, Comedy, Fantasy
United States of America
You can't put this hero in a box
When a devastating attack shatters Mark Hogancamp and wipes away all memories, no one expected recovery. Putting together pieces from his old and new life, Mark meticulously creates a wondrous town named Marwen where he can heal and be heroic. As he builds an astonishing art installation — a testament to the most powerful women he knows — through his fantasy world, he draws strength to triumph in the real one.
Trailers
Other videos
4 min
Comedy, Documentary, Crime, Drama, History, Science Fiction, TV Movie, Western
Brazil, United States of America
Which ambassador will give him an interview?
Budget: $2,000
Revenue: $1
Production companies: MatorLandi, matheus sonic orlandi
A bankrupt United States journal finds a great chance to grow when it manages to put its journalists at the UN embassy to interview the country's ambassadors about water shortages. We follow the trajectory of one of the reporters to get an interview, but what is a chance to grow in life could cost him his sanity
Other videos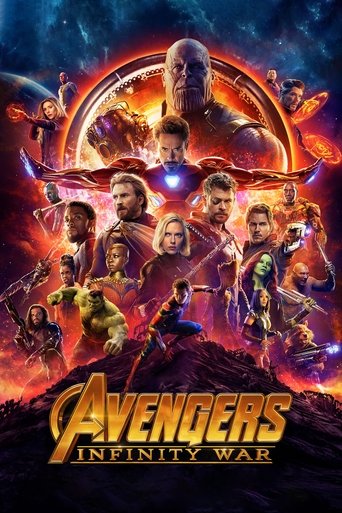 149 min
Adventure, Action, Fantasy
United States of America
An entire universe. Once and for all.
Production companies: Marvel Studios
As the Avengers and their allies have continued to protect the world from threats too large for any one hero to handle, a new danger has emerged from the cosmic shadows: Thanos. A despot of intergalactic infamy, his goal is to collect all six Infinity Stones, artifacts of unimaginable power, and use them to inflict his twisted will on all of reality. Everything the Avengers have fought for has led up to this moment - the fate of Earth and existence itself has never been more uncertain.
Trailers
Other videos
140 min
Adventure, Science Fiction
India, United States of America
A better reality awaits.
Homepage: http://readyplayeronemovie.com
Production companies: Amblin Entertainment, De Line Pictures, Warner Bros. Pictures, Dune Entertainment, Farah Films & Management, Reliance Entertainment, Village Roadshow Pictures
When the creator of a popular video game system dies, a virtual contest is created to compete for his fortune.
Trailers
Other videos
124 min
Action, Drama, War, Romance, Thriller
United Kingdom, United States of America
The enemy is listening.
In 1942, an intelligence officer in North Africa encounters a female French Resistance fighter on a deadly mission behind enemy lines. When they reunite in London, their relationship is tested by the pressures of war.
Trailers
Other videos
95 min
Documentary
Canada, United Kingdom, United States of America
A Back to the Future documentary
Cast, crew, and fans explore the "Back to the Future" time-travel trilogy's resonance throughout our culture 30 years after Marty McFly went back in time.
Trailers
123 min
Adventure, Drama, Thriller
United States of America
Dream High.
Production companies: TriStar Pictures, ImageMovers, Sony Pictures
The story of French high-wire artist Philippe Petit's attempt to cross the Twin Towers of the World Trade Center in 1974.
Trailers
114 min
Action, Drama, Thriller
United States of America
No sin goes unpunished
Production companies: RatPac-Dune Entertainment, Vertigo Entertainment, Energy Entertainment
Brooklyn mobster and prolific hit man Jimmy Conlon has seen better days. Longtime best friend of a mob boss, Jimmy is haunted by the sins of his past—as well as a dogged police detective who's been one step behind Jimmy for 30 years. But when Jimmy's estranged son becomes a target, Jimmy must make a choice between the crime family he chose and the real family he abandoned long ago. Now, with nowhere safe to turn, Jimmy has just one night to figure out exactly where his loyalties lie and to see if he can finally make things right.
Trailers