110 min
Drama, History, Documentary
Germany
Production companies: Norddeutscher Rundfunk, Cineplus
Four young Jews survive the Third Reich in the middle of Berlin by living so recklessly that they become "invisible."
Production companies: Norddeutscher Rundfunk (NDR), Wüste Medien
After Lucy (17) finds out that she was conceived during a porn shoot she sets out to find her father and meets Udo, a has-been former porn star. Together this unlikely couple go on a journey during which both find more than they bargained for…
99 min
Thriller, Romance, Drama
Austria
Your Love. Your Lies
HANNA loves YANN and the lettres filmees that he sends her, short, poetic films recorded with an iPhone. Yann loves Hanna, but mistrusts her. He leaves her, but does not leave her alone. ...
Trailers
Production companies: Zweites Deutsches Fernsehen (ZDF), KIKA, Kinderfilm
117 min
Comedy, Drama
Belgium, Germany
The true story of a young woman whose lust for life means she is determined to be so very much more than just another cancer patient.
Status: Planned
Production companies: teamWorx Produktion für Kino und Fernsehen GmbH
Eleven moving dates, eight friends: Philipp, Wiebke, Jessica, Maria, Swantje, Michael, Thomas, Dina – all in their twenties and mutually lonesome. And always searching: For a new city, a new job, an own apartment, a new, or even an old love. The search is never-ending, and so they repeatedly find themselves at a ritual gathering: someone moving. Boxes are shifted from one side of Berlin to the other, or the length and breadth of Germany, from one abode to the next as one life is exchanged for another. In 3 ZIMMER/KÜCHE/BAD, director Dietrich Brüggemann portrays existences in which relationships, social networks and backdrops are in a constant state of flux; where best friends are the only, and therefore the most valuable constant. Humorous sketches of the self-conception of a generation for whom moving has become the symbol of a life on the go.
Production companies: Moana-Film
A story of a film-making crew traveling in Italy.
Remembrance
Die verlorene Zeit (2011)
Hannah, a young Jewish girl, is rescued from a concentration camp by her Polish boyfriend, and believes he died after their perilous escape. More than 30 years later, the married Hannah faces an emotional crisis when she learns he's alive.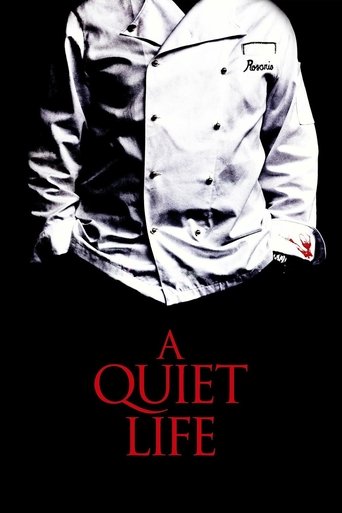 A Quiet Life
Una vita tranquilla (2010)
105 min
Drama
Germany, Italy, France
Production companies: EOS Entertainment, Rai Cinema, Babe Films, Canal+, CinéCinéma, Deutsche Filmförderfonds (DFFF), Media Programme of the European Community, Ministero per i Beni e le Attività Culturali (MiBAC), Acaba Produzioni
The story of a man who murdered thirty-two people, gained power, and then got afraid because too many people wanted to kill him. One August morning, he disappeared. For fifteen years, everyone believed him dead.
89 min
Thriller
Germany, Austria
Production companies: Lichtblick Film, ARTE
Two strangers have a strong impact on a young man who's spending some time with his family in this drama from Germany. Seventeen-year-old Anton has been struggling to make sense of his life since his father committed suicide when Anton was attending boarding school. Anton's mother, Luiza, wants to mend her strained relationship with her son and introduce him to her boyfriend, Paul, so she arranges for them to take a vacation together.