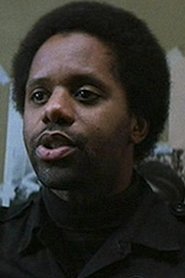 93 min
Documentary
United States of America
We are the power.
Production companies: HBO, HBO Documentary Films
In the wake of Freddie Gray's death in police custody, peaceful protests and destructive riots erupted as the city awaited the fate of six police officers involved in the incident. Follow the activists, police officers, community leaders and gang affiliates, who struggle to hold Baltimore together.
Trailers
14 min
Drama
United States of America
16th July 1969: America prepares to launch Apollo 11. Thousands of kilometers away, a ragtag group of Zambian exiles is trying to beat America to the Moon.
90 min
Comedy
United States of America
Good Friends...Good Times...Great Seats!
Production companies: Scrudge LLC
Three guys on the verge of forty begin to realize all the best things in their lives happened before they were twenty. A spontaneous road trip adventure gives them a chance to balance the ledger
Trailers
96 min
Comedy
United States of America
Between fantasy and reality lies the key to... true love
Production companies: Artist View Entertainment, Go West Productions LLC
A man has all the answers when it comes to giving advice to friends, but when it comes to his own life, he is lost.
142 min
Comedy, Drama, Romance
United States of America
Life is like a box of chocolates...you never know what you're gonna get.
Production companies: Paramount
A man with a low IQ has accomplished great things in his life and been present during significant historic events—in each case, far exceeding what anyone imagined he could do. But despite all he has achieved, his one true love eludes him.
Trailers
Other videos
Forced to Fight
Don Wilson returns to the screen as a man unjustly accused of a brutal crime. Within the prison he must fight for survival, freedom and justice.