Tom Hanks
(61 years)
Born: 1956-07-09 in Concord, California, USA
Thomas Jeffrey "Tom" Hanks (born July 9, 1956) is an American actor, producer, writer and director. Hanks worked in television and family-friendly comedies, gaining wide notice in 1988's Big, before achieving success as a dramatic actor in several notable roles, including Andrew Beckett in Philadelphia, the title role in Forrest Gump, Commander James A. Lovell in Apollo 13, Captain John H. Miller in Saving Private Ryan, Joe Fox in You've Got Mail and Chuck Noland in Cast Away. Hanks won consecutive Best Actor Academy Awards, in 1993 for Philadelphia and in 1994 for Forrest Gump. U.S. domestic box office totals for his films exceed $3.9 billion.
Person images
—
Thriller, History, Drama
United States of America
Movie score:

—

IMDb:
Budget: —
Revenue: —
Status: In Production
Production companies: DreamWorks, Amblin Entertainment, Pascal Pictures
A pair of Washington Post employees battle the federal government over their right to publish the Pentagon Papers.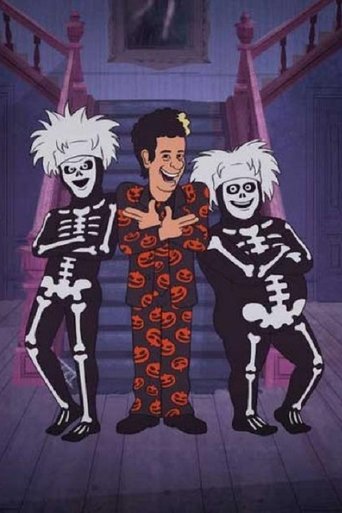 22 min
Animation, Comedy
United States of America
Any questions?
Movie score:

—

IMDb:
Budget: —
Revenue: —
Production companies: Broadway Video, SNL Studios, Bento Box Entertainment
Set in a small suburban town on All Hallows' Eve, the special centers on David Pumpkins and his skeleton sidekicks who show a young boy and his sister the true meaning of Halloween, answering none of their questions along the way.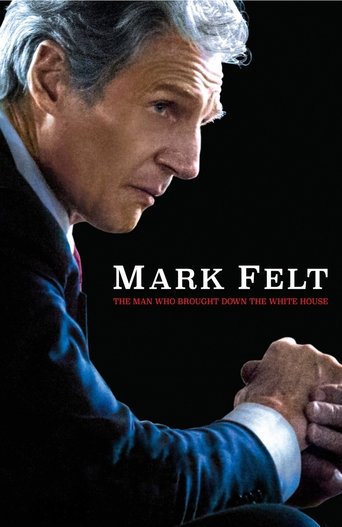 103 min
Drama, History, Thriller
United States of America
Movie score:

—

IMDb:
Budget: —
Revenue: —
Status: Post Production
Homepage: http://markfeltmovie.com/
Production companies: Scott Free Productions, Playtone, MadRiver Pictures, Cara Films
The story of Mark Felt, who under the name "Deep Throat" helped journalists Bob Woodward and Carl Bernstein uncover the Watergate scandal in 1974.
Trailers
110 min
Drama, Thriller, Science Fiction
United States of America
Knowing is good. Knowing everything is better.
Movie score:

—

IMDb:
Budget: $18,000,000
Revenue: $20,497,844
A young tech worker takes a job at a greedy Internet corporation, quickly rises up the company's ranks, and soon finds herself in a perilous situation concerning privacy, surveillance and freedom. She comes to learn that her decisions and actions will have no effect whatsoever.
Trailers
121 min
Thriller
Hungary, United States of America
His greatest challenge. Humanity's last hope.
Movie score:

—

IMDb:
Budget: $75,000,000
Revenue: $220,021,259
Homepage: http://www.infernothemovie.com/
Production companies: Columbia Pictures, Imagine Entertainment, Mid Atlantic Films, Sony Pictures Releasing, LStar Capital
After waking up in a hospital with amnesia, professor Robert Langdon and a doctor must race against time to foil a deadly global plot.
Trailers
96 min
Drama, History
United States of America
The Untold Story Behind the Miracle on the Hudson.
Movie score:

—

IMDb:
Budget: $60,000,000
Revenue: $238,470,033
Homepage: http://www.sully-movie.com/#home
Production companies: Malpaso Productions, Warner Bros., Kennedy/Marshall Company, The, FilmNation Entertainment, RatPac Entertainment, Flashlight Films
On 15 January 2009, the world witnessed the 'Miracle on the Hudson' when Captain 'Sully' Sullenberger glided his disabled plane onto the frigid waters of the Hudson River, saving the lives of all 155 aboard. However, even as Sully was being heralded by the public and the media for his unprecedented feat of aviation skill, an investigation was unfolding that threatened to destroy his reputation and career.
Trailers
Other videos
97 min
Comedy, Drama
Mexico, France, Germany, United Kingdom, United States of America
How far will you go? To find yourself.
Movie score:

—

IMDb:
Budget: $30,000,000
Revenue: $4,212,494
Alan Clay, a struggling American businessman, travels to Saudi Arabia to sell a new technology to the King, only to be challenged by endless Middle Eastern bureaucracy, a perpetually absent monarch, and a suspicious growth on his back.
Trailers
94 min
Romance, Comedy, Family
Canada, United States of America
People change. Greeks don't.
Movie score:

—

IMDb:
Budget: $18,000,000
Revenue: $88,923,251
Production companies: Universal Pictures, Playtone, HBO Films, Gold Circle Films
The continuing adventures of the Portokalos family. A follow-up to the 2002 comedy, "My Big Fat Greek Wedding."
Trailers
Other videos
96 min
Drama
United States of America
One message will change everything.
Movie score:

—

IMDb:
Budget: $5,000,000
Revenue: —
Production companies: Bron Studios, Pilothouse Pictures, Apple Lane Productions
In a small town in California's San Joaquin Valley, 14-year-old Homer Macauley is determined to be the best and fastest bicycle telegraph messenger anyone has ever seen. His older brother has gone to war, leaving Homer to look after his widowed mother, his older sister and his 4-year-old brother, Ulysses. And so it is that as spring turns to summer, 1942, Homer Macauley delivers messages of love, hope, pain... and death... to the good people of Ithaca. And Homer Macauley will grapple with one message that will change him forever - from a boy into a man. Based on Pulitzer Prize-winning author William Saroyan's 1943 novel, The Human Comedy, ITHACA is the quintessential wartime tale of the Home Front. It is a coming-of-age story about the exuberance of youth, the sweetness of life, the sting of death and the modesty and sheer goodness that lives in each and every one of us.
Trailers
141 min
Thriller, Drama
India, United States of America, Germany
In the shadow of war, one man showed the world what we stood for.
Movie score:

—

IMDb:
Budget: $40,000,000
Revenue: $165,478,348
Production companies: DreamWorks SKG, Amblin Entertainment, Studio Babelsberg, Fox 2000 Pictures, Marc Platt Productions, Participant Media, Reliance Entertainment, TSG Entertainment
During the Cold War, the Soviet Union captures U.S. pilot Francis Gary Powers after shooting down his U-2 spy plane. Sentenced to 10 years in prison, Powers' only hope is New York lawyer James Donovan, recruited by a CIA operative to negotiate his release. Donovan boards a plane to Berlin, hoping to win the young man's freedom through a prisoner exchange. If all goes well, the Russians would get Rudolf Abel, the convicted spy who Donovan defended in court.
Trailers
Other videos