Robin Wright
(53 years)
Born: 1966-04-08 in Dallas, Texas, USA
Robin Gayle Wright (born April 8, 1966) is an American actress. She is best known for her roles as Jenny Curran in Forrest Gump, as Buttercup in The Princess Bride, and as Mary Surratt in The Conspirator. She has also been credited as Robin Wright Penn.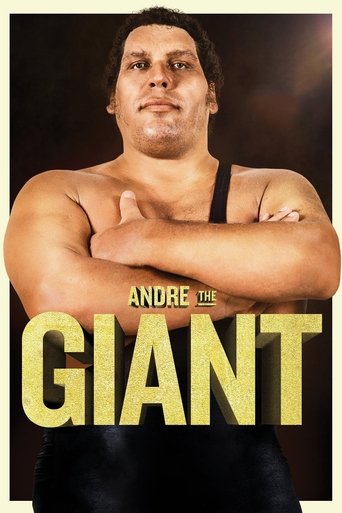 85 min
Documentary
United States of America
Even bigger than you imagined
Production companies: HBO Sports, HBO Documentary Films, World Wrestling Entertainment (WWE)
An ambitious and wide-ranging documentary exploring Andre's upbringing in France, his celebrated career in WWE, and his forays in the entertainment world.
Trailers
Other videos
120 min
Action, Adventure, Fantasy, Science Fiction
United States of America
Homepage: http://www.justiceleaguethemovie.com
Production companies: DC Comics, DC Entertainment, RatPac-Dune Entertainment, Cruel & Unusual Films, Atlas Entertainment, Lensbern Productions, Dune Entertainment, Warner Bros. Pictures
Fuelled by his restored faith in humanity and inspired by Superman's selfless act, Bruce Wayne and Diana Prince assemble a team of metahumans consisting of Barry Allen, Arthur Curry and Victor Stone to face the catastrophic threat of Steppenwolf and the Parademons who are on the hunt for three Mother Boxes on Earth.
Trailers
Other videos
163 min
Science Fiction
Canada, United States of America, Hungary, United Kingdom
There's still a page left.
Homepage: http://bladerunnermovie.com/
Production companies: Torridon Films, 16:14 Entertainment, Scott Free Productions, Columbia Pictures, Alcon Entertainment, Thunderbird Entertainment, Warner Bros. Pictures
Thirty years after the events of the first film, a new blade runner, LAPD Officer K, unearths a long-buried secret that has the potential to plunge what's left of society into chaos. K's discovery leads him on a quest to find Rick Deckard, a former LAPD blade runner who has been missing for 30 years.
Trailers
Other videos
141 min
Adventure, Fantasy, War
United States of America
Power. Grace. Wisdom. Wonder.
Homepage: http://www.warnerbros.com/wonder-woman
Production companies: Dune Entertainment, Atlas Entertainment, DC Entertainment, Cruel & Unusual Films, Tencent Pictures, Wanda Pictures, Warner Bros. Pictures
An Amazon princess comes to the world of Man in the grips of the First World War to confront the forces of evil and bring an end to human conflict.
Trailers
Other videos
The night turns dangerous when a woman seeks refuge from a storm in an isolated diner. Everyone has a secret and nothing is what it seems.
121 min
Adventure, Drama
Iceland, United States of America, United Kingdom
The Storm Awaits.
Homepage: http://www.everestmovie.com/
Production companies: Cross Creek Pictures, Working Title Films, Walden Media, RVK Studios, Universal Pictures, Free State Pictures
Inspired by the incredible events surrounding a treacherous attempt to reach the summit of the world's highest mountain, "Everest" documents the awe-inspiring journey of two different expeditions challenged beyond their limits by one of the fiercest snowstorms ever encountered by mankind. Their mettle tested by the harshest of elements found on the planet, the climbers will face nearly impossible obstacles as a lifelong obsession becomes a breathtaking struggle for survival.
Trailers
Other videos
121 min
Thriller
United Kingdom, United States of America, Germany
Production companies: Amusement Park Films, Lionsgate, Demarest Films, FilmNation Entertainment, Senator Film Produktion, The Ink Factory, Film4 Productions, Potboiler Productions
A Chechen Muslim illegally immigrates to Hamburg and becomes a person of interest for a covert government team which tracks the movements of potential terrorists.
Trailers
7 min
Romance, Drama
United States of America
Until We Could, a gorgeous new video poem written by Richard Blanco, celebrates love and the freedom to marry for same-sex couples. The film is narrated by Golden Globe winning actress Robin Wright and actor Ben Foster. For more info on the campaign to win marriage nationwide, visits www.freedomtomarry.org.
122 min
Drama, Science Fiction, Animation
Israel, Belgium, France, Germany, Luxembourg, Poland
Production companies: Entre Chien et Loup, Opus Film, Bridgit Folman Film Gang, Paul Thiltges Distributions, Liverpool, Pandora Film
More than two decades after catapulting to stardom with The Princess Bride, Robin Wright decides to take her final job: preserving her likeness for a future Hollywood. Through a deal brokered by her loyal, longtime agent and the head of Miramount Studios, her digital doppelganger will be controlled by the studio, and will star in any film they want, with no restrictions. In return, she receives healthy compensation so she can care for her ailing son. Twenty years later, under the creative vision of the studio's head animator, Wright's double rises to immortal stardom. With her contract expiring, she is invited to speak at Miramount's "Futurological Congress". However, a group of terrorists plot an attack on the convention.
Trailers
100 min
Drama
France, Australia
Production companies: Gaumont, Screen Australia, Ciné@, Hopscotch Features, Mon Voisin Productions, Screen NSW, Canal+, France 2 Cinéma, France Télévisions
Lil and Roz are two lifelong friends, having grown up together as neighbors in an idyllic beach town. As adults, their sons have developed a friendship as strong as that which binds their mothers. One summer, all four are confronted by simmering emotions that have been mounting between them, and each find unexpected happiness in relationships that cross the bounds of convention.
Trailers