Gary Sinise
(64 years)
Born: 1955-03-17 in Blue Island, Illinois, USA
Gary Sinise ( born March 17, 1955) is an American actor, film director and musician. During his career, Sinise has won various awards including an Emmy and a Golden Globe Award and was nominated for an Academy Award. In 1992, Sinise directed, and played the role of George Milton in the successful film adaptation Of Mice and Men. Sinise was nominated for the Academy Award for Best Supporting Actor in 1994 for his role as Lt. Dan Taylor in Forrest Gump. He won a Golden Globe Award for his role in Truman, as Harry S. Truman. In 1996, he played a corrupt police officer in the dramatic hit Ransom, Detective Jimmy Shaker. In 1998, Sinise was awarded an Emmy Award for the television film George Wallace, a portrayal of the late George C. Wallace. Since 2004, Sinise has starred in CBS's CSI: NY as Detective Mac Taylor. Description above from the Wikipedia article Gary Sinise, licensed under CC-BY-SA, full list of contributors on Wikipedia.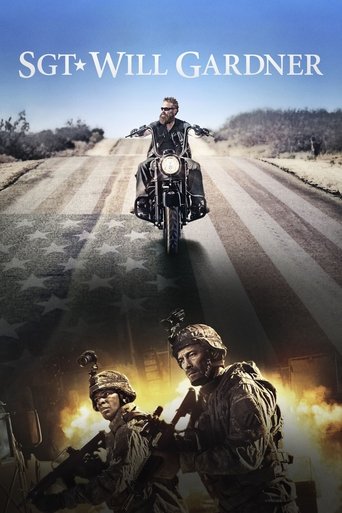 125 min
Action, Adventure, Drama
Sometimes The Battle Follows You Home
A troubled Iraq War veteran struggling to reintegrate into society sets out on a cross-country journey with the hope of reuniting with his young son.
Trailers
A group of intrepid explorers go on a journey of discovery and excitement as they climb and live atop a 17,000ft mountain in Eastern Turkey to conduct a scientific expedition to determine the final resting place of Noah's Ark. Finding Noah is more than a quest for answers, it is a testament of the human spirit, where belief and the need for exploration transcend risk and limitations.
136 min
Action, Adventure, Science Fiction
United States of America
In heroes we trust.
Production companies: Marvel Studios
After the cataclysmic events in New York with The Avengers, Steve Rogers, aka Captain America is living quietly in Washington, D.C. and trying to adjust to the modern world. But when a S.H.I.E.L.D. colleague comes under attack, Steve becomes embroiled in a web of intrigue that threatens to put the world at risk. Joining forces with the Black Widow, Captain America struggles to expose the ever-widening conspiracy while fighting off professional assassins sent to silence him at every turn. When the full scope of the villainous plot is revealed, Captain America and the Black Widow enlist the help of a new ally, the Falcon. However, they soon find themselves up against an unexpected and formidable enemy—the Winter Soldier.
Trailers
114 min
Documentary, Crime, Drama, Action, History
Mexico, United States of America
The truth is no longer a secret.
Federal officer with the Department of Homeland Security discovers a national security breach related to the entry of 23 aliens from terrorist countries into the United States. Customs and Border Protection Commissioner, former head of the DEA Robert Bonner can't afford any more media scrutiny, since his incompetence was already exposed in the NASA 'Challenger' disaster. To avoid the scandal, the full might of the government is unleashed against Julia Davis, her family and witnesses. This retaliation reaches an unprecedented magnitude, including four unexplained deaths, Hollywood and the Mafia, false imprisonments and the use of Blackhawk helicopters and airplanes for warrantless surveillance. Amidst many shocking revelations, this documentary provides a new insight into the deaths of well-known Hollywood figures unwittingly dragged into this scandal. The truth is no longer a secret.
Trailers
120 min
Documentary
United States of America
Production companies: ShowTime
A never-before-seen look at the incomparable Division I football programs at The U.S. Military Academy at West Point and The U.S. Naval Academy at Annapolis revealing the dedication, discipline and determination required to make the journey from military training, to an elite classroom education, and onto the football field.
Trailers
90 min
Documentary
United States of America
Few cities love their baseball team as much as Chicago loves the Cubs, and this documentary attempts to explain the close bond between the Windy City and their National League squad by interviewing some of the team's most-beloved players as well as celebrities who have been die heard fans of the Cubbies their entire lives. In addition to offering archival footage of many of the team's biggest stars, this program contains interviews with Bob Costas, Dennis Franz, Scott Turow, and Budd Selig.
War
United States of America
Production companies: Hettema Group, Matilda Production Services, Mousetrappe
A visual, 4-D experience of the battles of World War II featuring stories, archival footage and advanced special effects.
280 min
Documentary
United States of America
3…2…1…prepare for lift-off
Production companies: Discovery Channel Productions
Commemorating the space agency's 50th anniversary, follow John Glenn's Mercury mission to orbit the earth, Neil Armstrong's first historic steps on the moon, unprecedented spacewalks to repair the Hubble stories, and more!
Other videos
Produced by Fireman's Fund Insurance Company and directed by Academy Award®-winning documentary filmmaker Bill Couturiè, "Into the Fire" goes beyond the hero image and into the hearts and minds of firefighters. Through intimate interviews with firefighters from big-city engine companies and small-town volunteer fire departments, the film asks - and answers - the question, "Why do they do it?"
83 min
Adventure, Comedy, Animation
United States of America
One Fur All & All Fur One
Production companies: Sony Pictures Animation, Columbia Pictures
Boog, a domesticated 900lb. Grizzly bear finds himself stranded in the woods 3 days before Open Season. Forced to rely on Elliot, a fast-talking mule deer, the two form an unlikely friendship and must quickly rally other forest animals if they are to form a rag-tag army against the hunters.
Trailers
Other videos