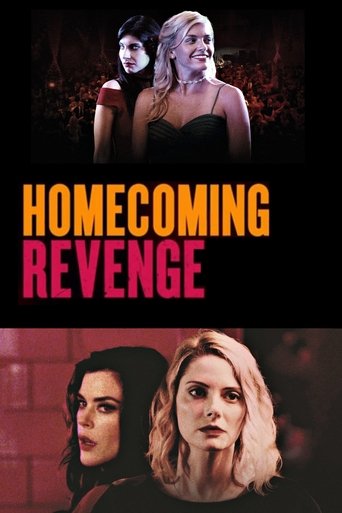 Thriller
United States of America
Production companies: Stargazer Films, Dominion Pictures
When Isabelle Wagner takes the plunge to attend her twenty-year high school reunion with her daughter, Sierra, she comes face to face with her past when she is reunited with her former classmate rival, Andrea Turner. When a seemingly changed Andrea insinuates herself into their lives, Isabelle's world comes crashing down and she soon realizes that twenty years hasn't changed Andrea after all.
100 min
Thriller
United States of America
Seventeen years ago, Mike kills a new mother of twin girls and took the babies to a house in the woods, claiming them as his own to appease his wife's desire for kids. 10 years later Stacy flees to her uncle's old secluded cabin in those same woods to escape her abusive boyfriend. There she is haunted by the ghosts of the little girls crying for their mother.
Trailers
97 min
Thriller
United States of America
The truth is just a point of view
A perceptual thriller told from three points-of-view revolving around the rape of a female college student by a mentally handicapped man and his mother's subsequent revenge after his incarceration.
Trailers
75 min
Drama, Comedy, Romance
United States of America
The biggest deal of their lives is about to close...
Neil Black is a good looking schmoozer who can sell anything to anyone, literally. The beautiful Catherine (Madison Walls) doesn't seem to close deals as easily as Mr. Black (Steven Bauer) and soon realizes her sales room is headed for disaster. Not able to handle rejection or accept failure, Catherine is forced to hand over her sales team to Neil Black, and watch as he turns her unproductive lazy sales room into a prosperous and successful "money room." Basically, the plot focuses on the transformation of Catherine's failing sales room and the blossoming relationship between her and Neil Black.
110 min
Drama, Thriller, Science Fiction
United States of America
Coming soon to a reality near you
Record store clerk Nick Brady begins to experience strange visions from an entity he calls VALIS that cause him to uproot his family and move to Los Angeles where he becomes a successful music company executive. Nick finds himself drawn into a dangerous political-mystical conspiracy of cosmic proportions.
109 min
Horror
United States of America
Evil has a destiny.
After being committed for 17 years, Michael Myers, now a grown man and still very dangerous, escapes from the mental institution (where he was committed as a 10 year old) and he immediately returns to Haddonfield, where he wants to find his baby sister, Laurie. Anyone who crosses his path is in mortal danger
Trailers
In 1971, in the small town of Shirley Falls, in Maine, the odd and lonely secretary Isabelle Goodrow raises her teenager daughter Amy alone. She has only two friends in her job among her gossiper colleagues. When her overprotected daughter is seduced by her mathematic teacher Peter Robertson, the world of Isabelle falls apart. She becomes lost and loses her confidence on Amy, spoiling their relationship. Their bond gets tied again when Isabelle discloses her inner secrets from the past to Amy.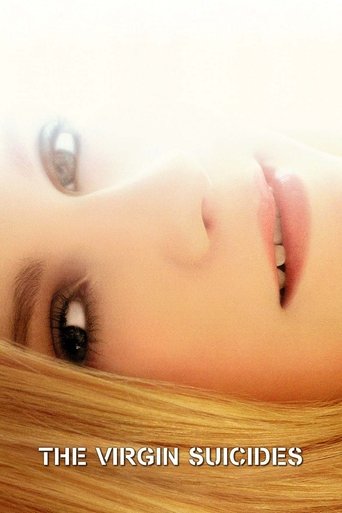 97 min
Drama, Romance
United States of America
Beautiful, mysterious, haunting, invariably fatal. Just like life.
Production companies: American Zoetrope, Muse Productions
A group of male friends become obsessed with five mysterious sisters who are sheltered by their strict, religious parents.
Trailers
To Stay... To Fight... To Run.
Despite allegations of sexual abuse against her ex-husband, Jody (Faith Ford) has lost a custody battle for Samantha (Hanna Hall) and faces a choice of turning her daughter over to him, or taking flight and risking kidnapping charges. Pursued by both the FBI and a private detective, Jody and Samantha become hunted animals, fleeing from town to town with the help of an Underground Railroad set up to help women and children escape from abuse.
105 min
Drama
United States of America
Production companies: Showtime Networks, Merko Production
When their mother disappears, a group of siblings who are forced to fend for themselves, and make their way on their own. They eventually meet their grandmother, a loner who is reluctant to take them in. Base on the novel by Cynthia Voigt.
Trailers