Sam Anderson
(74 years)
Born: 1945-05-13 in Wahpeton - North Dakota - USA
Sam Anderson is an actor.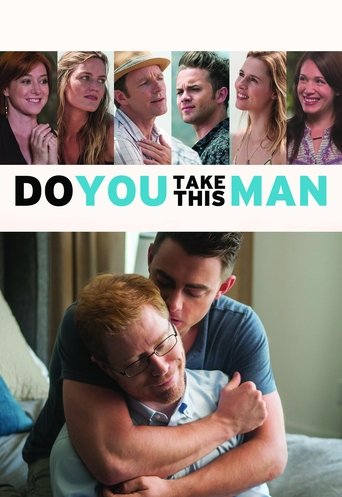 92 min
Drama
United States of America
When a gay couple's impending wedding hits a snag, the grooms must rely on their friends and family to see them through.
Trailers
99 min
Horror, Thriller
United States of America
When you talk to the other side, you never know who will be listening.
Homepage: http://ouijamovie.com/
Production companies: Platinum Dunes, Universal Pictures, Allspark Pictures, Blumhouse Productions, Hasbro
In 1965 Los Angeles, a widowed mother and her two daughters add a new stunt to bolster their séance scam business and unwittingly invite authentic evil into their home. When the youngest daughter is overtaken by the merciless spirit, this small family confronts unthinkable fears to save her and send her possessor back to the other side.
Trailers
Other videos
89 min
Horror
United States of America
The Devil Always Gets His Due
Production companies: TSG Entertainment, Davis Entertainment, 20th Century Fox
An unexpected pregnancy takes a terrifying turn for newlyweds Zach and Samantha McCall.
Trailers
83 min
Crime, Thriller
United States of America
Seduction. Betrayal. Murder. What are best frirnds for?
Production companies: Myriad Pictures
A naive college student loses a scholarship at the hands of a classmate and makes a pact with a mysterious friend to kill off each other's enemies.
Trailers
89 min
Comedy
United States of America
A comedy about two brothers, a girl with a broken heart, a sex tape, an angel and a pig...
Frank Bartlett has been tortured, embarrassed, and humiliated by his brother Bruce — usually on film — his entire life. Now that Bruce is finally off drugs and has turned his life around, things should be different. They are not.
Trailers
120 min
Drama, Romance
United States of America
Life is the most spectacular show on earth.
Homepage: http://waterforelephantsfilm.com/
Production companies: Big Screen Productions, Fox 2000 Pictures, Flashpoint Entertainment, Dune Entertainment, Ingenious Media
In this captivating Depression-era melodrama, impetuous veterinary student Jacob Jankowski joins a celebrated circus as an animal caretaker but faces a wrenching dilemma when he's transfixed by angelic married performer Marlena.
Trailers
TV Movie, Family, Romance
United States of America
Newspaper reporter Rebecca Chandler, who feels she got no fair chance to prove her worth in her thee years career, looks forward to a Hawaian holiday with her fiancé Ryan, but instead of a ring he brings her- walking orders, he found better. So she accepts again to be the bachelor on duty in the Christmas season, and write the annual romantic non-news feel good-story, once more about the elusive Secret Santa in small-town Hamden, where the Christmas spirit it said to last all year. Bad luck follows her from Indianapolis: her car breaks down, she can only get lodgings in a home for the elderly without Internet, and nobody wants to help her unmask the secret Santa. Soon she guesses it must be the only rich philanthropist, but the popular Mr. John Martin Carter doesn't grant her an interview and isn't tricked either, in fact meets her at the worst repeatedly without her knowing him...
Action
United States of America
Production companies: Phoenician Entertainment
A dangerous criminal hijacks a plane with his fellow prisoners and threatens to crash it into a populated area. The agent who captured him sets out to stop him.
88 min
Drama, Romance
United States of America
He had a great job, beautiful wife and a habit the size of Utah.
Production companies: Artisan Entertainment, JD Productions
Ben Stiller plays comedy writer Jerry Stahl, whose $6000-a-week heroin habit had him taking his infant daughter along on his drug runs and doing smack during TV script conferences. Departing detox, Stahl explores memories with survivor Kitty, who listens patiently to Stahl's flashback. Other women in Stahl's life are his British wife Sandra and his agent Vola.
109 min
Horror, Science Fiction, Thriller
United States of America
Trust No One
Production companies: Hollywood Pictures
The Earth is invaded by alien parasites aka "slugs" that ride on people's backs and control their minds. A trio of American government agents attempt to thwart this.
Trailers