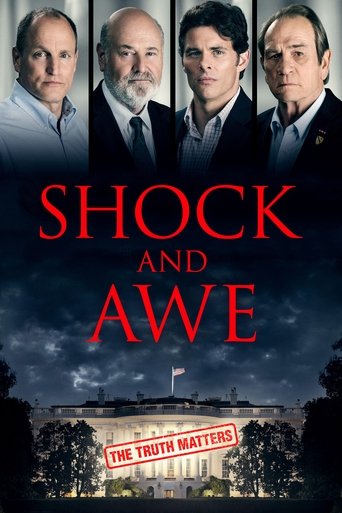 90 min
Drama, History, Thriller
United States of America
The truth matters!
A group of journalists covering George Bush's planned invasion of Iraq in 2003 are skeptical of the presidents claim that Saddam Hussein has "weapons of mass destruction."
Trailers
84 min
Family
United States of America
Production companies: Tonik Productions, WGTB Productions, Walden Media
In the Summer of 1963, Flint, Michigan is home to the Watsons, a close knit family. When 15 year-old Byron's antics go over the top, his parents realize enough is enough and they decide the family needs a dose of Grandma Sands' no nonsense approach in Birmingham, Alabama. So the Watsons load up their 1948 Plymouth Brown Bomber and head South. When they finally make it to Birmingham, they meet Grandma Sands and her friend, Mr. Robert and discover that life is very different there than in Flint. During that historic summer, the Watsons find themselves caught up in something far bigger than Byron's antics; something that will change their lives and country forever.
Other videos
127 min
Drama, Thriller
United States of America
Trials are too important to be decided by juries.
Production companies: New Regency Pictures, Regency Enterprises, Epsilon Motion Pictures, 20th Century Fox
A juror on the inside and a woman on the outside manipulate a court trial involving a major gun manufacturer.
Trailers
94 min
Drama
United States of America
Production companies: Walt Disney Pictures
In 1965 Alabama, an 11 year old girl (Jurnee Smollett) is touched by a speech by Martin Luther King, Jr. (Clifton Powell) and becomes a devout follower. But her resolution is tested when she joins others in the famed march from Selma to Montgomery. This movie is based on the memoir "Selma, Lord, Selma: Girlhood Memories of the Civil Rights Days" by Sheyann Webb and Rachel West Nelson, as told to Frank Sikora, first published in 1980.
Trailers
89 min
Family, Comedy
United States of America
This FBI agent is purring his life on the line. Fortunately, he's got nine.
Production companies: Walt Disney Pictures
While making his nightly rounds in the neighborhood, Patti's pet cat D.C. finds himself the carrier of a call for help from a kidnap victim. Patti enlists skeptical law enforcement help to find the victim before it's too late.
Trailers
90 min
Drama
United States of America
Production companies: Hearst Entertainment Productions, Carroll Newman Productions
When you're the city attorney you don't need the kinds of problems that her father was giving her. After her mother died, her father began doing his "Santa Schick," as she called it, much more intensely... which meant that he turned his home into a kind of year-round Santa Claus castle where children of all ages could come to see the wonderful presents and no child ever left without a gift.
142 min
Comedy, Drama, Romance
United States of America
Life is like a box of chocolates...you never know what you're gonna get.
Production companies: Paramount
A man with a low IQ has accomplished great things in his life and been present during significant historic events—in each case, far exceeding what anyone imagined he could do. But despite all he has achieved, his one true love eludes him.
Trailers
Other videos