Action, Comedy, Western
United States of America
From the Brothers Who Brought You Black Dynamite
Hell bent on avenging the death of his father, Johnny Black vows to gun down Brett Clayton and becomes a wanted man in the process while posing as a preacher in a small mining town that's been taken over by a notorious Land Baron.
Trailers
Other videos
88 min
Drama
United States of America
Production companies: Level Path Productions
A woman (Lynn Whitfield) dying of kidney disease learns that God works in mysterious ways after convincing her son (Michael Jai White) to help a repentant ex-con (Byron Minns) whose unexpected presence prompts a startling deathbed confession.
90 min
Action, Comedy
United States of America
He's super bad. He's outta sight. He's...
This is the story of 1970s African-American action legend Black Dynamite. The Man killed his brother, pumped heroin into local orphanages, and flooded the ghetto with adulterated malt liquor. Black Dynamite was the one hero willing to fight The Man all the way from the blood-soaked city streets to the hallowed halls of the Honky House...
Trailers
When an old flame turns up again, a succesful singer is determined to rekindle their relationship.
142 min
Comedy, Drama, Romance
United States of America
Life is like a box of chocolates...you never know what you're gonna get.
Production companies: Paramount
A man with a low IQ has accomplished great things in his life and been present during significant historic events—in each case, far exceeding what anyone imagined he could do. But despite all he has achieved, his one true love eludes him.
Trailers
Other videos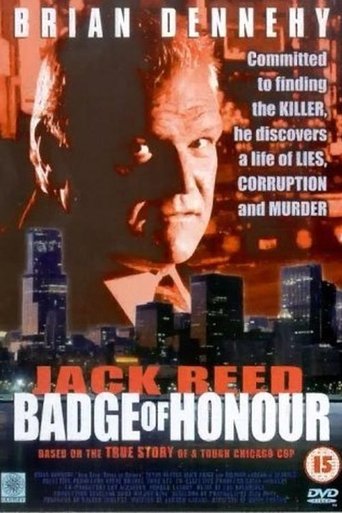 96 min
Crime, Drama, Mystery
United States of America
Production companies: The Kushner-Locke Company, Multimedia Motion Pictures
When a young mother is murdered, Chicago police sergeant Jack Reed sets out to find her killer. But the secret world of undercover operations rears its ugly head.
101 min
Action, Crime, Thriller
United States of America
They all came to the wrong place at the wrong time.
Production companies: Universal Pictures
Two Arkansas firemen, Vince and Don, get hold of a map that leads to a cache of stolen gold in an abandoned factory in East St. Louis. What they don't know is that the factory is in the turf of a local gang, who come by to execute one of their enemies. Vince sees the shooting, the gang spots Vince, and extended mayhem ensues. As Vince and Don try to escape, gang leader King James argues with his subordinate Savon about how to get rid of the trespassers.
Trailers
99 min
Crime, Drama
United States of America
A child's chance to espace anger and injustice begins with one man. His father.
Production companies: Enchantment Films Inc., Ixtlan, Monument Pictures
A man is put to prison for 10 years. Coming out of prison he wants to live a normal life and stop with crime but his son has yet followed the criminal path of his father.
Trailers
145 min
Drama, War
United States of America
A story of innocence lost and courage found.
Production companies: Universal Pictures, Ixtlan
The biography of Ron Kovic. Paralyzed in the Vietnam war, he becomes an anti-war and pro-human rights political activist after feeling betrayed by the country he fought for.
Trailers