John William Galt
(78 years)
Born: 1940-04-04 in Jackson, Mississippi, USA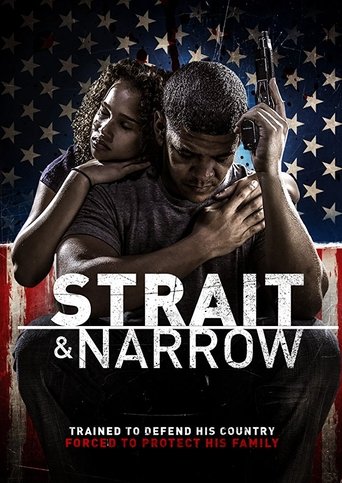 A decorated Marine wages war against a Chicago crime lord to protect his ill daughter.
Trailers
142 min
Comedy, Drama, Romance
United States of America
The world will never be the same, once you've seen it through the eyes of Forrest Gump.
Production companies: Paramount Pictures
A man with a low IQ has accomplished great things in his life and been present during significant historic events - in each case, far exceeding what anyone imagined he could do. Yet, despite all the things he has attained, his one true love eludes him. 'Forrest Gump' is the story of a man who rose above his challenges, and who proved that determination, courage, and love are more important than ability.
Trailers
Other videos
95 min
Thriller, TV Movie, Crime, Drama
United States of America
Production companies: ABC Productions, Andrew Adelson Company, Empty Chair Productions Inc.
An increasingly obsessed detective chases an escaped rapist across the Southwest and enters into a complicated relationship with one of the victims.
JFK
(1991)
189 min
Drama, Thriller, History
United States of America
The story that won't go away.
Production companies: Camelot Productions, Canal Plus Group, Ixtlan Productions, Warner Bros.
New Orleans District Attorney Jim Garrison discovers there's more to the Kennedy assassination than the official story.
Trailers
145 min
Drama, War
United States of America
A story of innocence lost and courage found.
Production companies: Universal Pictures, Ixtlan
The biography of Ron Kovic. Paralyzed in the Vietnam war, he becomes an anti-war and pro-human rights political activist after feeling betrayed by the country he fought for.
Trailers
—
Western
United States of America
Production companies: Multi / Tacar Productions
Legend has it-he lives. In this Western drama, some friends of gunfighter Josey Wales (Michael Parks, who also directed) are killed South of the border, so he heads to Mexico to confront a crooked local chief of police and get a good buddy out of jail. After Josey arrives, he manages to free an Apache woman and two inmates, as well as his friend Ten Spot. But soon the going gets rougher for everyone concerned. This sequel to Clint Eastwood's classic The Outlaw Josey Wales is a rendering of good guys versus bad, with an emphasis on gunfights.