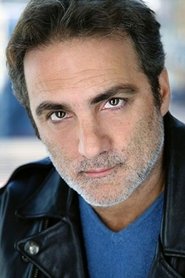 Richard D'Alessandro
(59 years)
Born: 1960-05-11 in Massapequa, Long Island, New York, USA
100 min
Comedy, Drama, Romance
United States of America
In this game every shot counts.
Production companies: Dune Entertainment, Flavor Unit Entertainment, Fox Searchlight Pictures
A physical therapist falls for the basketball player she is helping recover from a career-threatening injury.
Trailers
90 min
Comedy
United States of America
Production companies: Justice for All Productions, Baxter Films
While some bright penny made a lot of money publishing a book for women about "The Rules" of wooing and winning a man, one man who can't be bothered to write such things down explains his own system for getting what he wants from the ladies in this comedy. Michael Vigilante (Robert Capelli Jr.) is a lawyer who considers sex to be a vitally important part of his well-being -- and the more sex (and the more women) he gets, the better. Vigilante shares his guiding philosophies on the fine art of convincing women to sleep with him when he isn't busy dealing with his former girlfriend (Christine Nagy), a crazy psychoanalyst (Frank Gorshin), a thick-headed prosecutor (Vincent Pastore), a love-starved judge (Nancy Siriani), and a humorless mob enforcer (Ken Del Vecchio). The Rules for Men also features Howard Stern Show regular Jackie Martling (aka "Jackie The Joke Man") as a partner of Vigilante's law firm
142 min
Comedy, Drama, Romance
United States of America
Life is like a box of chocolates...you never know what you're gonna get.
Production companies: Paramount
A man with a low IQ has accomplished great things in his life and been present during significant historic events—in each case, far exceeding what anyone imagined he could do. But despite all he has achieved, his one true love eludes him.
Trailers
Other videos