39 min
Documentary
China, United States of America
Production companies: Cause & Affect Media, USC Shoah Foundation Institute
This is a story of loss, legacy, and the power to change the future. It's about family and the memories we leave behind, a story that began 80 years ago in 1937, when eight-year-old Xia Shuqin witnessed the murder of her family in the horror known as the Nanjing Massacre. In just six weeks, 300,000 people were slaughtered at the hands of Japanese soldiers - victims of mass rape and murder. Xia Shuqin and her 4-year-old sister hid from the soldiers for ten long days, concealing themselves under the corpses of their parents and siblings. Madame Xia, now 88, shares her legacy of loss and survival.
81 min
Documentary, History
United States of America
Dedicated. Brilliant. Inspiring. Underpaid. Misunderstood. Scapegoated. There's a lesson here.
As the debate over the state of America's public school system rages on, one thing everyone agrees on is the need for great teachers. Yet, while research proves that teachers are the most important school factor in a child's future success, America's teachers are so woefully underpaid that almost a third must divide their time between a second job in order to make a living. Chronicling the stories of four teachers in different areas of the country, American Teacher reveals the frustrating realities of today's educators, the difficulty of attracting talented new teachers, and why so many of our best teachers feel forced to leave the profession altogether. But this wake-up call to our system's failings also looks at possibilities for reform. Can we re-value teaching in the United States and turn it into a prestigious, financially attractive and competitive profession? With almost half of American teachers leaving the field in the next five years, now is the time to find out.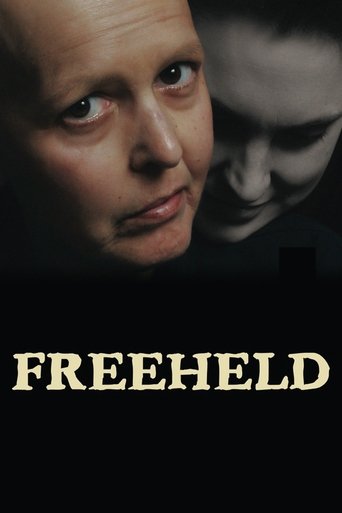 Production companies: Lieutenant Films
Lieutenant Laurel Hester is dying. All she wants to do is leave her pension benefits to her life partner - Stacie, so Stacie can afford to keep their house. Laurel is told no; they are not husband and wife. After spending a lifetime fighting for justice for other people, Laurel - a veteran New Jersey detective - launches a final battle for justice. Knuckle-biting, dramatic Freeheld chronicles a dying policewoman's bitter fight to provide for the love of her life.
Trailers
142 min
Comedy, Drama, Romance
United States of America
Life is like a box of chocolates...you never know what you're gonna get.
Production companies: Paramount
A man with a low IQ has accomplished great things in his life and been present during significant historic events—in each case, far exceeding what anyone imagined he could do. But despite all he has achieved, his one true love eludes him.
Trailers
Other videos