The life and times of Muhammed Ali shown through the lens of his numerous appearances on The Dick Cavett Show. The film features new interviews with Dick Cavett, Rev. Al Sharpton, and Larry Merchant, as well as archival material from the Cavett Show.
115 min
Documentary, Comedy
During his career, Bob Hope was the only performer to achieve top-rated success in every form of mass entertainment. American Masters explores the entertainer's life through his personal archives and clips from his classic films.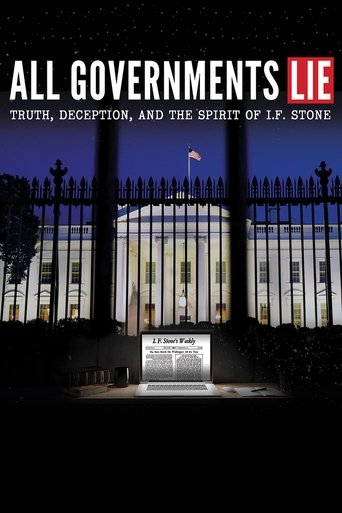 91 min
Documentary
Canada
Vancouver-based filmmaker and TV news veteran Fred Peabody explores the life and legacy of the maverick American journalist I.F. Stone, whose long one-man crusade against government deception lives on in the work of such contemporary filmmakers and journalists as Laura Poitras, Glenn Greenwald, David Corn, and Matt Taibbi.
Trailers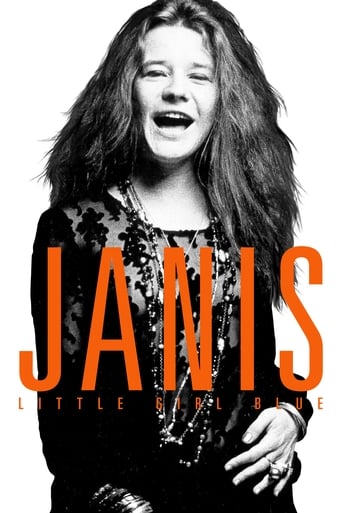 106 min
Documentary, Music
United States of America
Production companies: Jigsaw Productions, Disarming Films
Musician Cat Power narrates this documentary on Janis Joplin's evolution into a star from letters that Joplin wrote over the years to her friends, family, and collaborators.
Trailers
87 min
Documentary, History
United States of America
Buckley vs. Vidal. 2 Men. 10 Debates. Television Would Never Be The Same.
Production companies: Tremolo Productions, Media Ranch, Motto Pictures
A documentary about the legendary series of nationally televised debates in 1968 between two great public intellectuals, the liberal Gore Vidal and the conservative William F. Buckley Jr. Intended as commentary on the issues of their day, these vitriolic and explosive encounters came to define the modern era of public discourse in the media, marking the big bang moment of our contemporary media landscape when spectacle trumped content and argument replaced substance. BEST OF ENEMIES delves into the entangled biographies of these two great thinkers and luxuriates in the language and the theater of their debates, begging the question, 'What has television done to the way we discuss politics in our democracy today?'
Trailers
103 min
Documentary
United Kingdom
Intimate. Explicit. Uninhibited.
With exclusive access to his extraordinary unseen and unheard personal archive including hundreds of hours of audio recorded over the course of his life, this is the definitive Marlon Brando cinema documentary. Charting his exceptional career as an actor and his extraordinary life away from the stage and screen with Brando himself as your guide, the film will fully explore the complexities of the man by telling the story uniquely from Marlon's perspective, entirely in his own voice. No talking heads, no interviewees, just Brando on Brando and life.
Trailers
95 min
Documentary
Australia, France, Germany, United States of America
Production companies: Devil Blue Films
Haunted by uncanny similarities between Nazi stage techniques and the showmanship employed by modern entertainers, a filmmaker investigates the dangers of audience manipulation and leader worship.
Trailers
83 min
Documentary
United States of America
Revisit the Watergate drama through the lens of Dick Cavett.
Production companies: Thirteen Productions, Crew Neck Productions, Daphne Productions
From 1972 to 1974, the Watergate scandal was frequently a part of "The Dick Cavett Show." In fact, Cavett was at the forefront of national TV coverage, interviewing nearly every major Watergate figure as the crisis unfolded. With exclusive access to the archive of the show, DICK CAVETT'S WATERGATE documents the scandal in the words of the people who lived it: from the botched burglary at the Democratic National Headquarters; to the must-see TV of the daily Congressional Watergate hearings; to the ongoing behind-the-scenes battle between the White House and "The Dick Cavett Show," culminating with the resignation of President Nixon on August 9, 1974. DICK CAVETT'S WATERGATE offers a unique opportunity to mark the 40th anniversary of a defining moment in American history.
Other videos
88 min
Documentary
United States of America
The life and career of renowned magician and sleight of hand artist Ricky Jay.
Trailers
192 min
Documentary
United States of America
Comedy is easy. Dying is hard.
Production companies: Whyaduck Productions, Rat Entertainment, Mike's Movies, Insurgent Media
Iconic writer, director, actor, comedian and musician Woody Allen allowed his life and creative process to be documented on-camera for the first time. With this unprecedented access, Emmy-winning, Oscar-nominated filmmaker Robert B. Weide followed the notoriously private film legend over a year and a half to create the ultimate film biography. "Woody Allen: A Documentary" chronicles Allen's career - from teen writer to Sid Caesar's TV scribe, from stand-up comedian to award-winning writer-director averaging one film-per-year for more than 40 years. Exploring Allen's writing habits, casting, directing, and relationship with his actors first-hand, new interviews with A-listers, writing partners, family and friends provide insight and backstory to the usually inscrutable filmmaker.
Trailers