Joe Alaskey
(67 years)
Born: 1952-04-17 in Watervliet, New York, U.S.
From Wikipedia, the free encyclopedia. Joseph "Joe" Alaskey (born May 26, 1949) is an American actor, comedian, and voice artist, credited as one of the successors of Mel Blanc in impersonating the voices of Bugs Bunny, Daffy Duck and other characters from Warner Bros. cartoons. He was born in Watervliet, New York. Description above from the Wikipedia article Joe Alaskey, licensed under CC-BY-SA, full list of contributors on Wikipedia.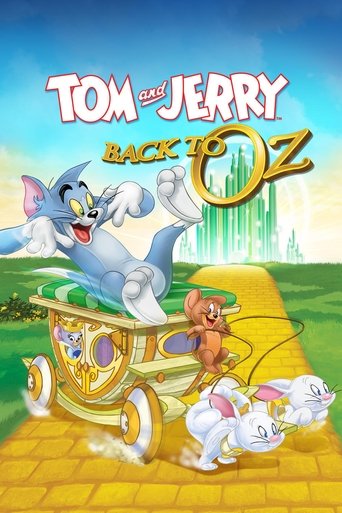 With the Wicked Witch of the West now vanquished from Oz, Tom and Jerry along with Dorothy are back in Kansas! But not for long as an all-new villain has surfaced from beneath the magical land, the Gnome King! Having captured the Good Witch, the Gnome King and his army are wreaking havoc throughout Oz and need but one item to take control of The Emerald City, Dorothy's ruby slippers! It's up to our favorite cat and mouse duo to team up, go Back to Oz and save the land they love. Take to the skies, courtesy of the Wizard himself, with Dorothy, Toto, the Scarecrow, the Tin Man and the Lion as they make their magical journey. The laughs and adventure will roar as they encounter all-new frights and mischievous creatures down the Yellow Brick Road, 'cause "we're not in Kansas anymore!"
73 min
Comedy, Animation, Family
United States of America
Production companies: Warner Bros. Animation, Turner Entertainment
Two groups of classic cartoon characters come together in this fun-filled crossover with the popular action-adventure animated series Jonny Quest. Fans of all ages won't want to miss this heart-stopping adventure as tussling twosome Tom and Jerry join Jonny Quest and his pal Hadji and embark on a dangerous spy mission in order to save the world. It's just another day at the beach for the dueling Tom and Jerry ... until they bump into world-class junior spies Jonny Quest and Hadji and their canine companion, Bandit. When longtime Quest family nemesis Dr. Zin discovers that Jonny's father, Dr. Benton Quest, possesses a device that could solve the world's energy problems, Zin sends his evil cat army to steal it and capture Benton and his bodyguard, Race Bannon. That's when Jonny and his new furry friends spring into action! Get set for intrigue, thrills and suspense for the whole family. Tia Carrere and Tim Matheson lend their voices.
Trailers
66 min
Animation, Family
United States of America
Production companies: Warner Home Video
Tom And Jerry are among the last animals living in Storybook Town, a fairy tale-inspired theme park "where dreams come true, if you believe."
Trailers
55 min
Animation, Comedy, Family
United States of America
Production companies: Turner Entertainment
Robin Hood steals from the rich and give to the poor, and needs the help of Tom and Jerry! Your favorite daring duo aims to beloved medieval tale in a new film is all for one and one for all!
Trailers
59 min
Animation, Family, Comedy
United States of America
Production companies: Warner Home Video
They're off to see the Wizard, the wonderful Wizard of Oz! Tom and Jerry soar over the rainbow and travel down the yellow brick road in this all-animated retelling of the classic tale. You'll see your favorite characters: Dorothy, Toto, the Scarecrow, the Tin Man, the Lion, the Wicked Witch of the West, the Wizard, the Munchkins and more. You'll hear many of your favorite songs, including "Over The Rainbow". And you'll laugh at the antics of your favorite cat and mouse as they get twisted up in a twister, go paw-to-paw against flying monkeys and storm the Wicked Witch's castle in a heroic attempt to get Dorothy and Toto (and themselves) safely back to Kansas. After all, there's no place like home.
Trailers
77 min
Animation, Horror, Action, Comedy
United States of America
Production companies: Starz Media, Film Roman Productions, Anchor Bay Films, Spectacle Entertainment Group, Carbunkle Cartoons
The Haunted World of El Superbeasto is an animated comedy that also combines elements of a horror and thriller film. It is based upon the comic book series created by Rob Zombie that follows the character of El Superbeasto and his sexy sidekick sister, Suzi-X, voiced by Sheri Moon, as they confront an evil villain by the name of Dr. Satan.
75 min
Action, Adventure, Animation, Science Fiction, Family
United States of America
We stand, today, on the edge of a new frontier...
Production companies: Warner Bros. Animation, DC Entertainment, DC Comics
The human race is threatened by a powerful creature, and only the combined power of Superman, Batman, Wonder Woman, Green Lantern, Martian Manhunter and The Flash can stop it. But can they overcome their differences to thwart this enemy using the combined strength of their newly formed Justice League?
Trailers
82 min
Animation, Comedy, Fantasy
South Korea, United States of America
Production companies: Film Brokers International, Great Highway Company
So you think you know the real story behind Santa Claus? So starts "Elf Bowling the Movie: The Great North Pole Elf Strike" and it takes you on a laugh filled journey from pirate filled oceans to the North Pole to Fiji. There are several toe tapping musical numbers along the way including Wrapplestiltskin rapping and Dingle, the evil brother, crooning. Oh and let's not forget the "Elf Bowling". I'm not familiar with the video game but it sure is funny seeing how the game is fit into the film. The elves signature reaction of joy cracked me up. First rate writing, brilliant voice work by Joe Alaskey and Tom Kenney (of Spongebob fame), and superb animation will make this a holiday treat that everyone will enjoy.
Trailers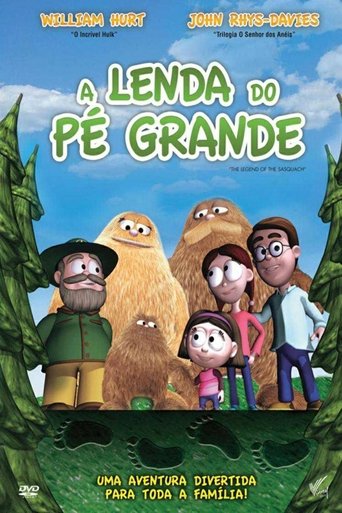 74 min
Animation, Family
United States of America
Legends Never Leave Us ... As Long As We Believe.
The Davis Family - John, Khristy and Maggie - move in to a secluded log cabin in the mountains above Seattle. They soon discover a family of Bigfoot hiding nearby. When the Bigfoot and Ranger Steve ask the Davis family for help the adventure of a lifetime begins.
46 min
Animation, Family, Comedy
United States of America
Production companies: Warner Bros. Pictures
In this adaptation of Charles Dickens' A Christmas Carol, Daffy Duck is the greedy proprietor of the Lucky Duck Mega-Mart and all he can think about is the money to be made during the holiday season.
Trailers