Eric Roth
(74 years)
Born: 1945-03-22 in New York City, New York, USA
From Wikipedia, the free encyclopedia. Eric Roth (born 22 March 1945) is an American screenwriter. He won the Oscar for Best Adapted Screenplay for Forrest Gump (1994). He also co-wrote the screenplay for Michael Mann's The Insider (1999), the Steven Spielberg film Munich (2005), and David Fincher's film The Curious Case of Benjamin Button (2008), all of which were nominated for Oscars. Roth was born in New York City, New York, the son of Miriam "Mimi", a teacher, studio executive, and radio writer, and Leon Roth, a university teacher and film producer. He has a Master of Fine Arts (MFA) from UCLA Film School as well as a degree from University of California, Description above from the Wikipedia article Eric Roth, licensed under CC-BY-SA, full list of contributors on Wikipedia.
Action, Adventure, Drama, Science Fiction
Canada, Hungary, United Kingdom, United States of America
Status: In Production
Production companies: Legendary Entertainment, Warner Bros. Pictures
Paul Atreides, a brilliant and gifted young man born into a great destiny beyond his understanding, must travel to the most dangerous planet in the universe to ensure the future of his family and his people. As malevolent forces explode into conflict over the planet's exclusive supply of the most precious resource in existence—a commodity capable of unlocking humanity's greatest potential—only those who can conquer their fear will survive.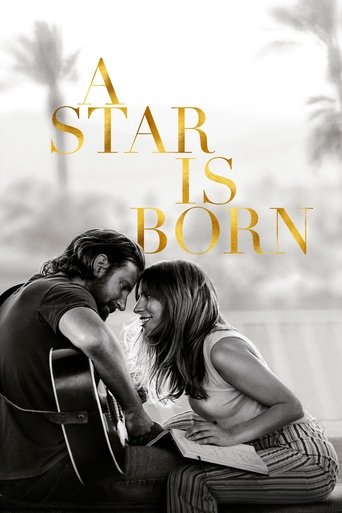 135 min
Drama, Romance, Music
United States of America
Homepage: http://astarisbornmovie.com
Production companies: Thunder Road Pictures, 22 & Green, Gerber Pictures, Joint Effort, Malpaso Productions, Warner Bros. Pictures
Seasoned musician Jackson Maine discovers — and falls in love with — struggling artist Ally. She has just about given up on her dream to make it big as a singer — until Jack coaxes her into the spotlight. But even as Ally's career takes off, the personal side of their relationship is breaking down, as Jack fights an ongoing battle with his own internal demons.
Trailers
Other videos
14 min
Drama
United States of America
Ellis, a fourteen-minute film directed by JR and written by Academy Award winner Eric Roth, tells the elusive story of countless immigrants whose pursuit of a new life led them to the now-shuttered Ellis Island Immigrant Hospital. Following its opening in 1902, approximately 1.2 million people passed through the facility, where the Statue of Liberty can be seen from the windows. Languishing in a sort of purgatory awaiting their fate, many were never discharged.
129 min
Drama
United States of America
This is not a story about September 11th, it's a story about every day after.
Production companies: Paramount, Scott Rudin Productions, Warner Bros. Pictures
A year after his father's death, Oskar, a troubled young boy, discovers a mysterious key he believes was left for him by his father and embarks on a scavenger hunt to find the matching lock.
Trailers
166 min
Fantasy, Drama, Thriller, Mystery, Romance
United States of America
Life isn't measured in minutes, but in moments.
Born under unusual circumstances, Benjamin Button springs into being as an elderly man in a New Orleans nursing home and ages in reverse. Twelve years after his birth, he meets Daisy, a child who flits in and out of his life as she grows up to be a dancer. Though he has all sorts of unusual adventures over the course of his life, it is his relationship with Daisy, and the hope that they will come together at the right time, that drives Benjamin forward.
Trailers
124 min
Drama, Romance
United States of America
Change your game. Change your life.
Homepage: http://luckyyoumovie.warnerbros.com/
Production companies: Village Roadshow Pictures, Lonely Film Productions GmbH & Co. KG., Deuce Three Productions, DiNovi Pictures, Warner Bros.
A professional poker player whose astounding luck at the table fails to translate into his lonesome love life attempts to win the World Series of Poker while simultaneously earning the affections of a beautiful Las Vegas singer.
167 min
Drama, Thriller, History
United States of America
The untold story of the most powerful covert agency in the world.
Edward Wilson, the only witness to his father's suicide and member of the Skull and Bones Society while a student at Yale, is a morally upright young man who values honor and discretion, qualities that help him to be recruited for a career in the newly founded OSS. His dedication to his work does not come without a price though, leading him to sacrifice his ideals and eventually his family.
Trailers
164 min
Drama, Action, History, Thriller
Canada, United States of America, France
The world was watching in 1972 as 11 Israeli athletes were murdered at the Munich Olympics. This is the story of what happened next.
Production companies: Universal Pictures, Amblin Entertainment, Barry Mendel Productions, Alliance Atlantis Communications, Peninsula Films, DreamWorks, The Kennedy/Marshall Company
During the 1972 Olympic Games in Munich, eleven Israeli athletes are taken hostage and murdered by a Palestinian terrorist group known as Black September. In retaliation, the Israeli government recruits a group of Mossad agents to track down and execute those responsible for the attack.
Trailers
Ali
(2001)
157 min
Drama
United States of America
Float like a butterfly and sting like a bee.
Production companies: Columbia Pictures
In 1964, a brash, new pro boxer, fresh from his Olympic gold medal victory, explodes onto the scene: Cassius Clay. Bold and outspoken, he cuts an entirely new image for African Americans in sport with his proud public self-confidence and his unapologetic belief that he is the greatest boxer of all time. Yet at the top of his game, both Ali's personal and professional lives face the ultimate test.
Trailers
157 min
Drama, Thriller
United States of America
Two men driven to tell the truth … whatever the cost.
Production companies: Touchstone Pictures, Forward Pass, Kaitz Productions, Mann/Roth Productions, Spyglass Entertainment
Tells the true story of a 60 Minutes television series exposé of the tobacco industry, as seen through the eyes of a real tobacco executive, Jeffrey Wigand.
Trailers