Action, Adventure, Fantasy, Science Fiction
United States of America
Status: Planned
Production companies: Columbia Pictures, Escape Artists
He-Man, the most powerful man in the universe, battles the evil Skeletor to save the planet Eternia and protect the secrets of Castle Grayskull.
94 min
Comedy, Drama, Family
United States of America
Production companies: Amazon Studios, Escape Artists, JuVee Productions
In rural 1977 Georgia, a misfit girl dreams of life in outer space. When a national competition offers her a chance at her dream, to be recorded on NASA's Golden Record, she recruits a makeshift troupe of Birdie Scouts, forging friendships that last a lifetime and beyond.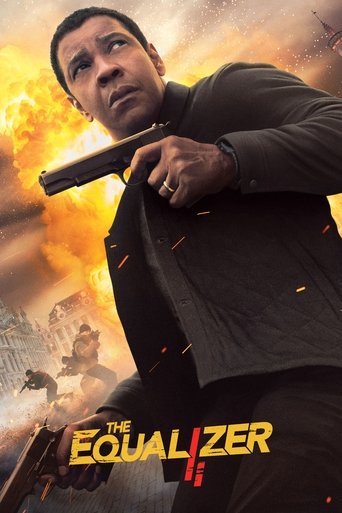 122 min
Thriller, Action, Crime
United States of America
There is no equal
Homepage: http://www.equalizer.movie/site/
Production companies: Mace Neufeld Productions, Columbia Pictures, Lonetree Entertainment, Fuqua Films, Escape Artists, Sony Pictures, ZHIV Productions
Robert McCall, who serves an unflinching justice for the exploited and oppressed, embarks on a relentless, globe-trotting quest for vengeance when a long-time girl friend is murdered.
Trailers
123 min
Action, Drama
United States of America
Believe in Hope.
Production companies: Fuqua Films, Escape Artists, Riche-Ludwig Productions, Wanda Pictures
Billy "The Great" Hope, the reigning junior middleweight boxing champion, has an impressive career, a loving wife and daughter, and a lavish lifestyle. However, when tragedy strikes, Billy hits rock bottom, losing his family, his house and his manager. He soon finds an unlikely savior in Tick Willis, a former fighter who trains the city's toughest amateur boxers. With his future on the line, Hope fights to reclaim the trust of those he loves the most.
Trailers
132 min
Thriller, Action, Crime
United States of America
What do you see when you look at me?
Production companies: Lonetree Entertainment, Columbia Pictures, Village Roadshow Pictures, Escape Artists, LStar Capital, Mace Neufeld Productions
McCall believes he has put his mysterious past behind him and dedicated himself to beginning a new, quiet life. But when he meets Teri, a young girl under the control of ultra-violent Russian gangsters, he can't stand idly by – he has to help her. Armed with hidden skills that allow him to serve vengeance against anyone who would brutalize the helpless, McCall comes out of his self-imposed retirement and finds his desire for justice reawakened. If someone has a problem, if the odds are stacked against them, if they have nowhere else to turn, McCall will help. He is The Equalizer.
Trailers
Other videos
97 min
Comedy
United States of America
A movie about a movie they don't want you to see.
Production companies: Escape Artists, LStar Capital, Media Rights Capital, Sony Pictures
When Jay and Annie first got together, their romantic connection was intense – but ten years and two kids later, the flame of their love needs a spark. To kick things up a notch, they decide – why not? – to make a video of themselves trying out every position in The Joy of Sex in one marathon three-hour session. It seems like a great idea – until they discover that their most private video is no longer private. With their reputations on the line, they know they're just one click away from being laid bare to the world... but as their race to reclaim their video leads to a night they'll never forget, they'll find that their video will expose even more than they bargained for.
Trailers
100 min
Drama, Comedy, Romance
United States of America
Sometimes to keep the magic, you need to learn a few tricks.
Production companies: Columbia Pictures, Mandate Pictures, Escape Artists, Management 360, Metro-Goldwyn-Mayer
After thirty years of marriage, a middle-aged couple attends an intense, week-long counseling session to work on their relationship.
Trailers
106 min
Comedy, Romance
United States of America
Fall in love, get married, have a baby. Not necessarily in that order.
When Zoe tires of looking for Mr. Right, she decides to have a baby on her own. But on the day she's artificially inseminated, she meets Stan, who seems to be just who she's been searching for all her life. Now, Zoe has to figure out how to make her two life's dreams fit with each other.
Trailers
121 min
Action, Adventure, Drama, Mystery, Science Fiction, Thriller
United Kingdom, United States of America, Australia
429733
Homepage: http://knowing-themovie.com/
Production companies: Summit Entertainment, Escape Artists, Mystery Clock Cinema, Goldcrest Pictures, Kaplan/Perrone Entertainment, Wintergreen Productions
A teacher opens a time capsule that has been dug up at his son's elementary school; in it are some chilling predictions -- some that have already occurred and others that are about to -- that lead him to believe his family plays a role in the events that are about to unfold.
Trailers
117 min
Drama
United States of America
Production companies: Escape Artists, Relativity Media, Columbia Pictures, Overbrook Entertainment
A struggling salesman takes custody of his son as he's poised to begin a life-changing professional career.
Trailers