Robert Greenfield
( — years)
111 min
Adventure, Drama
United States of America
In a moment the world changed forever.
A father and his son walk alone through burned America. Nothing moves in the ravaged landscape save the ash on the wind and water. It is cold enough to crack stones, and, when the snow falls it is gray. The sky is dark. Their destination is the warmer south, although they don't know what, if anything, awaits them there.
Trailers
90 min
Comedy, Science Fiction, Adventure, Family
United States of America
There's a Whole Other World Going on Inside of Him.
Homepage: http://www.meetdavemovie.com/
Production companies: Dune Entertainment, Regency Enterprises, Guy Walks into a Bar Productions, Deep River Productions, Friendly Films (II), 20th Century Fox
A crew of miniature aliens operate a spaceship that has a human form. While trying to save their planet, the aliens encounter a new problem, as their ship becomes smitten with an Earth woman.
85 min
Action, Thriller, Science Fiction
United States of America
Some Thing Has Found Us
Five young New Yorkers throw their friend a going-away party the night that a monster the size of a skyscraper descends upon the city. Told from the point of view of their video camera, the film is a document of their attempt to survive the most surreal, horrifying event of their lives.
Trailers
97 min
Drama, Comedy
United States of America
Find the joy.
Corporate billionaire Edward Cole and working class mechanic Carter Chambers are worlds apart. At a crossroads in their lives, they share a hospital room and discover they have two things in common: a desire to spend the time they have left doing everything they ever wanted to do and an unrealized need to come to terms with who they are. Together they embark on the road trip of a lifetime, becoming friends along the way and learning to live life to the fullest, with insight and humor.
Trailers
124 min
Drama, Romance
United States of America
Change your game. Change your life.
Homepage: http://luckyyoumovie.warnerbros.com/
Production companies: Village Roadshow Pictures, Lonely Film Productions GmbH & Co. KG., Deuce Three Productions, DiNovi Pictures, Warner Bros.
A professional poker player whose astounding luck at the table fails to translate into his lonesome love life attempts to win the World Series of Poker while simultaneously earning the affections of a beautiful Las Vegas singer.
93 min
Comedy
United States of America
Kick Some Ice.
Production companies: DreamWorks
When a much-publicized ice-skating scandal strips them of their gold medals, two world-class athletes skirt their way back onto the ice via a loophole that allows them to compete together as a pairs team.
Trailers
102 min
Drama
United States of America
It ain't over 'til it's over.
Homepage: http://www.rocky.com/
Production companies: Rogue Marble, Columbia Pictures, Revolution Studios, Metro-Goldwyn-Mayer
When he loses a highly publicized virtual boxing match to ex-champ Rocky Balboa, reigning heavyweight titleholder, Mason Dixon retaliates by challenging Rocky to a nationally televised, 10-round exhibition bout. To the surprise of his son and friends, Rocky agrees to come out of retirement and face an opponent who's faster, stronger and thirty years his junior.
Trailers
Other videos
99 min
Comedy, Romance
United States of America
Imagine having to win over the girl of your dreams... every friggin' day.
Production companies: Happy Madison Productions, Anonymous Content, Flower Films, Columbia Pictures
Henry is a player skilled at seducing women. But when this veterinarian meets Lucy, a girl with a quirky problem when it comes to total recall, he realizes it's possible to fall in love all over again…and again, and again. That's because the delightful Lucy has no short-term memory, so Henry must woo her day after day until he finally sweeps her off her feet.
Trailers
80 min
Comedy, Family
United States of America
He can get into any disguise... getting out is another story.
Production companies: Columbia Pictures, Revolution Studios, Happy Madison Productions
A sweet-natured Italian waiter named Pistachio Disguisey at his father Fabbrizio's restaurant, who happens to be a member of a family with supernatural skills of disguise. But moments later the patriarch of the Disguisey family is kidnapped Fabbrizio's former arch-enemy, Devlin Bowman, a criminal mastermind in an attempt to steal the world's most precious treasures from around the world. And it's up to Pistachio to track down Bowman and save his family before Bowman kills them!
Trailers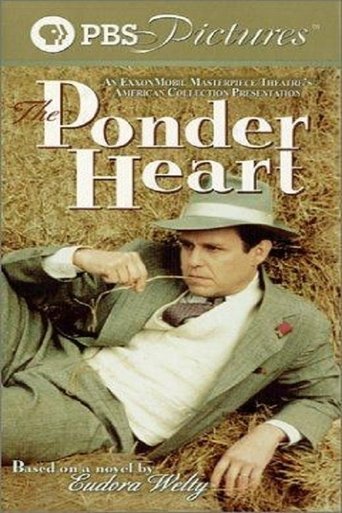 91 min
Drama
United States of America
Production companies: Alt Films
Uncle Daniel Ponder moves to give away his fortune, while his niece, Edna Earle, tries to tighten the reins on Daniel's generosity. After Daniel marries teenager Bonnie Dee Peacock, her death leads to Daniel's trial for murder