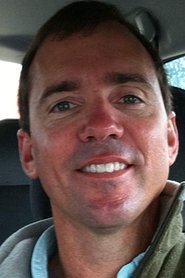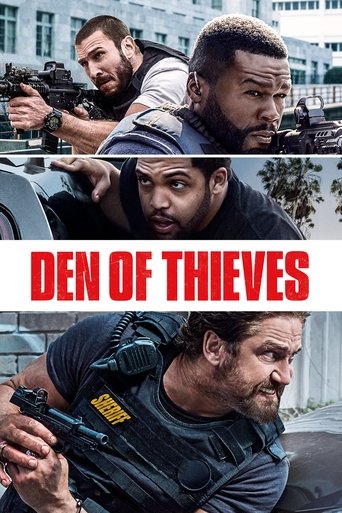 140 min
Action, Thriller, Crime
United States of America
You're not the bad guys. We are.
A gritty crime saga which follows the lives of an elite unit of the LA County Sheriff's Dept. and the state's most successful bank robbery crew as the outlaws plan a seemingly impossible heist on the Federal Reserve Bank.
Trailers
Other videos
130 min
Adventure, Family, Mystery, Science Fiction
United States of America
Imagine a world where nothing is impossible.
Bound by a shared destiny, a bright, optimistic teen bursting with scientific curiosity and a former boy-genius inventor jaded by disillusionment embark on a danger-filled mission to unearth the secrets of an enigmatic place somewhere in time and space that exists in their collective memory as "Tomorrowland."
Trailers
Other videos
103 min
Action, Comedy, Romance
United States of America
It's SPY Against SPY
Two top CIA operatives wage an epic battle against one another after they discover they are dating the same woman.
Trailers
116 min
Action, Science Fiction
United States of America
It's not war. It's survival.
The Earth is attacked by unknown forces. As people everywhere watch the world's great cities fall, Los Angeles becomes the last stand for mankind in a battle no one expected. It's up to a Marine staff sergeant and his new platoon to draw a line in the sand as they take on an enemy unlike any they've ever encountered before.
Trailers
95 min
Adventure, Family, Fantasy, Drama
United States of America
Their World Is Closer Than You Think
Production companies: Paramount, The Kennedy/Marshall Company
Upon moving into the run-down Spiderwick Estate with their mother, twin brothers Jared and Simon Grace, along with their sister Mallory, find themselves pulled into an alternate world full of faeries and other creatures.
Trailers
113 min
Mystery, Drama, Thriller, Crime
Germany, United States of America
Every Second Counts
Production companies: Yari Film Group, Miramax, Cheyenne Enterprises, Stratus Film Co., Syndicate Films International, Equity Pictures Medienfonds GmbH & Co. KG II, Hostage GmbH
When a mafia accountant is taken hostage on his beat, a police officer – wracked by guilt from a prior stint as a negotiator – must negotiate the standoff, even as his own family is held captive by the mob.
92 min
Comedy
Germany, United States of America
Grab Life By The Ball
Production companies: Mediastream Vierte Film GmbH & Co. Vermarktungs KG, 20th Century Fox, Red Hour
When megalomaniacal White Goodman, the owner of a trendy, high-end fitness center, makes a move to take over the struggling local gym run by happy-go-lucky Pete La Fleur, there's only one way for La Fleur to fight back: dodgeball. Aided by a dodgeball guru and Goodman's attorney, La Fleur and his rag-tag team of underdogs launch a knock-down, drag-out battle in which the winner takes all.
Trailers
136 min
Action, Thriller, Adventure, Science Fiction
United States of America, Canada, Germany
Earth has a deadline.
Production companies: Paramount, David Foster Productions, HorsePower Entertainment, Core Productions, LivePlanet, Munich Film Partners New Century & Company (MFP) Core Productions
Geophysicist Dr. Josh Keyes discovers that an unknown force has caused the earth's inner core to stop rotating. With the planet's magnetic field rapidly deteriorating, our atmosphere literally starts to come apart at the seams with catastrophic consequences. To resolve the crisis, Keyes, along with a team of the world's most gifted scientists, travel into the earth's core. Their mission: detonate a device that will reactivate the core.
Trailers
117 min
Crime, Drama, Thriller
United States of America
Pray for Michael Sullivan.
Production companies: The Zanuck Company, 20th Century Fox, DreamWorks
Mike Sullivan works as a hit man for crime boss John Rooney. Sullivan views Rooney as a father figure, however after his son is witness to a killing, Mike Sullivan finds himself on the run in attempt to save the life of his son and at the same time looking for revenge on those who wronged him.
Trailers
99 min
Action, Crime, Thriller
Australia, United States of America
Log On. Hack In. Go Anywhere. Get Everything.
Production companies: Village Roadshow Pictures, Silver Pictures, Jonathan Krane Group, NPV Entertainment, Warner Bros. Pictures
Rogue agent Gabriel Shear is determined to get his mitts on $9 billion stashed in a secret Drug Enforcement Administration account. He wants the cash to fight terrorism, but lacks the computer skills necessary to hack into the government mainframe. Enter Stanley Jobson, a n'er-do-well encryption expert who can log into anything.
Trailers