Charles Newirth
( — years)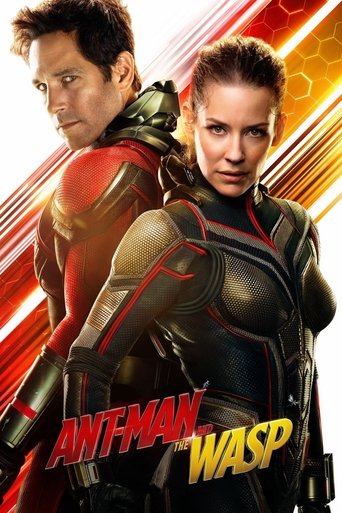 119 min
Action, Adventure, Science Fiction, Comedy, Family
United States of America
Real heroes. Not actual size.
Production companies: Marvel Studios
Just when his time under house arrest is about to end, Scott Lang once again puts his freedom at risk to help Hope van Dyne and Dr. Hank Pym dive into the quantum realm and try to accomplish, against time and any chance of success, a very dangerous rescue mission.
Trailers
58 min
Documentary
United States of America
Five parts documentary about making of Doctor Strange.
Production companies: Marvel Studios
"Across Time and Space" is about fight choreography, the blend of styles, movement art, wire work, the blend of practical and digital effects, recreating the comics' textural richness, crafting key elements. "A Strange Transformation" is a core and broad examination of the story, cast, shooting locations and sets, crafting action, and Cumberbatch's preparations for the role. "Strange Company" is a closer look at the support characters (in the comics and in the film) and the actors who portray them. "The Fabric of Reality" is a detailed examination of the film's costumes: construction, functionality, and staying true to the characters. It also covers set design and construction, shooting in key locations, the film's scope, filming locations, and more. "The Score-Cerer Supreme" is a discussion of Michael Giacchino's work on the film and the themes the music conveys and supports for the film.
115 min
Action, Adventure, Fantasy, Science Fiction
United States of America
Open your mind. Change your reality.
After his career is destroyed, a brilliant but arrogant surgeon gets a new lease on life when a sorcerer takes him under her wing and trains him to defend the world against evil.
Trailers
Other videos
131 min
Action, Adventure, Science Fiction
United States of America
Unleash the power behind the armor.
When Tony Stark's world is torn apart by a formidable terrorist called the Mandarin, he starts an odyssey of rebuilding and retribution.
Trailers
126 min
Adventure, Drama, Family
France, United States of America, United Kingdom
One of the most legendary directors of our time takes you on an extraordinary adventure.
Orphaned and alone except for an uncle, Hugo Cabret lives in the walls of a train station in 1930s Paris. Hugo's job is to oil and maintain the station's clocks, but to him, his more important task is to protect a broken automaton and notebook left to him by his late father. Accompanied by the goddaughter of an embittered toy merchant, Hugo embarks on a quest to solve the mystery of the automaton and find a place he can call home.
Trailers
113 min
Drama, Thriller, Crime, Mystery
United States of America
The Truth Is Hiding Where No One Dares To Look.
Production companies: Scott Rudin Productions, Revolution Studios
A black police detective must solve a strange case of a kidnapped boy and deal with a big racial protest.
Trailers
105 min
Comedy, Drama, Romance
United States of America
Production companies: Red Om Films
Marisa Ventura is a struggling single mom who works at a posh Manhattan hotel and dreams of a better life for her and her young son. One fateful day, hotel guest and senatorial candidate Christopher Marshall meets Marisa and mistakes her for a wealthy socialite. After an enchanting evening together, the two fall madly in love. But when Marisa's true identity is revealed, issues of class and social status threaten to separate them. Can two people from very different worlds overcome their differences and live happily ever after?
Trailers
144 min
Action, History, War
United Kingdom, United States of America
Leave No Man Behind.
Production companies: Jerry Bruckheimer Films, Revolution Studios, Scott Free Productions
When U.S. Rangers and an elite Delta Force team attempt to kidnap two underlings of a Somali warlord, their Black Hawk helicopters are shot down, and the Americans suffer heavy casualties, facing intense fighting from the militia on the ground.
Trailers
87 min
Action, Science Fiction, Thriller
United States of America
Stealing the power of the universes one by one.
Production companies: Revolution Studios, Hard Eight Pictures
A sheriff's deputy fights an alternate universe version of himself who grows stronger with each alternate self he kills.
Trailers
102 min
Comedy, Family, Science Fiction
United States of America
A comedy of Galactic Proportions.
Production companies: Gran Via Productions, DreamWorks
The stars of a 1970s sci-fi show - now scraping a living through re-runs and sci-fi conventions - are beamed aboard an alien spacecraft. Believing the cast's heroic on-screen dramas are historical documents of real-life adventures, the band of aliens turn to the ailing celebrities for help in their quest to overcome the oppressive regime in their solar system.
Trailers