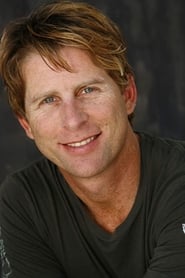 Keith Campbell
(57 years)
Born: 1962-04-26 in Boise, Idaho, USA
93 min
Comedy, Drama
United States of America
Boldly go.
Production companies: 2929 Productions, Allegiance Theater
A young autistic woman runs away from her caregiver in order to boldly go and deliver her 500-page Star Trek script to a writing competition in Hollywood. On an adventure full of laughter and tears, Wendy follows the guiding spirit of Mr. Spock on her journey into the unknown.
Trailers
Other videos
102 min
Horror
United States of America
Evil is reborn.
Homepage: http://www.ringsmovie.com/
Production companies: Paramount, Vertigo Entertainment, Macari/Edelstein, Parkes+MacDonald Image Nation, Waddieish Claretrap
Julia becomes worried about her boyfriend, Holt when he explores the dark urban legend of a mysterious videotape said to kill the watcher seven days after viewing. She sacrifices herself to save her boyfriend and in doing so makes a horrifying discovery: there is a "movie within the movie" that no one has ever seen before.
Trailers
100 min
Thriller
United States of America
Payback is Hell
Production companies: Boondock Films, Epic Pictures Group, Hollywood Media Bridge
7 minutes from now in Nogales, Arizona, Thomas Conrad's life will forever change when he gets caught up in a Mexican cartels poetic game of drug mule chess.
Trailers
136 min
Action, Adventure, Fantasy
United States of America
The untold story begins.
Peter Parker is an outcast high schooler abandoned by his parents as a boy, leaving him to be raised by his Uncle Ben and Aunt May. Like most teenagers, Peter is trying to figure out who he is and how he got to be the person he is today. As Peter discovers a mysterious briefcase that belonged to his father, he begins a quest to understand his parents' disappearance – leading him directly to Oscorp and the lab of Dr. Curt Connors, his father's former partner. As Spider-Man is set on a collision course with Connors' alter ego, The Lizard, Peter will make life-altering choices to use his powers and shape his destiny to become a hero.
Trailers
107 min
Animation, Comedy, Family, Western, Adventure
United States of America
Heroes come in all different colors.
Homepage: http://www.rangomovie.com/
Production companies: Paramount Animation, Paramount, Nickelodeon Movies, GK Films, Blind Wink
When Rango, a lost family pet, accidentally winds up in the gritty, gun-slinging town of Dirt, the less-than-courageous lizard suddenly finds he stands out. Welcomed as the last hope the town has been waiting for, new Sheriff Rango is forced to play his new role to the hilt.
Trailers
100 min
Thriller
United States of America
Production companies: Skyline Pictures
Set in a Tex-Mex border town, Not Forgotten is a classic psychological thriller about Jack and Amaya Bishop, a couple who must come to terms with their tortured pasts in order to save their kidnapped daughter. It is a tale taut with intrigue and steeped in Latino mysticism, where the line between what's real and what's imagined becomes hopelessly blurred.
110 min
Drama, Horror, Thriller
United States of America
The dead don't sleep.
Production companies: DreamWorks, BenderSpink, Parkes+MacDonald Image Nation
Rachel Keller must prevent evil Samara from taking possession of her son's soul.
Trailers
170 min
Drama
Germany, United States of America
For some men, the sky was the limit. For him, it was just the beginning.
Production companies: Miramax, Appian Way, Forward Pass, Cappa Productions, Initial Entertainment Group (IEG), IMF Internationale Medien und Film GmbH & Co. 3. Produktions KG, Mel's Cite du Cinema, Warner Bros. Pictures
A biopic depicting the life of filmmaker and aviation pioneer Howard Hughes from 1927 to 1947, during which time he became a successful film producer and an aviation magnate, while simultaneously growing more unstable due to severe obsessive-compulsive disorder.
Trailers
99 min
Crime, Thriller
Germany, United Kingdom, United States of America
Who's next?
Production companies: Paramount, Cruise/Wagner Productions, Lakeshore Entertainment, Intermedia Films
A killer is on the loose, and an FBI agent sifts through clues and learns that the bloodthirsty felon's victims of choice are other serial killers.
Trailers
115 min
Horror, Mystery
Japan, United States of America
Before you die, you see
Production companies: BenderSpink, Parkes+MacDonald Image Nation, DreamWorks
It sounded like just another urban legend: A videotape filled with nightmarish images, leading to a phone call foretelling the viewer's death in exactly seven days. As a newspaper reporter, Rachel Keller was naturally skeptical of the story, until four teenagers all met with mysterious deaths exactly one week after watching just such a tape. Allowing her investigative curiosity to get the better of her, Rachel tracks down the video... and watches it. Now she has just seven days to unravel the mystery of the Ring.
Trailers