Jeremiah O'Driscoll
( — years)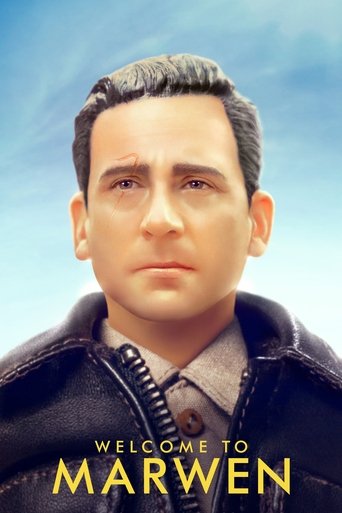 —
Drama, Comedy, Fantasy
—
He found courage in the most unexpected place
A man copes with life after an assault by constructing a miniature replica version of a World War II era town in his backyard. Adapted from the 2010 documentary "Marwencol."
Trailers
102 min
Horror
United States of America
Evil is reborn.
Homepage: http://www.ringsmovie.com/
Production companies: Paramount, Vertigo Entertainment, Macari/Edelstein, Parkes+MacDonald Image Nation, Waddieish Claretrap
Julia becomes worried about her boyfriend, Holt when he explores the dark urban legend of a mysterious videotape said to kill the watcher seven days after viewing. She sacrifices herself to save her boyfriend and in doing so makes a horrifying discovery: there is a "movie within the movie" that no one has ever seen before.
Trailers
124 min
Action, Drama, War, Romance, Thriller
United Kingdom, United States of America
The enemy is listening.
In 1942, an intelligence officer in North Africa encounters a female French Resistance fighter on a deadly mission behind enemy lines. When they reunite in London, their relationship is tested by the pressures of war.
Trailers
Other videos
123 min
Adventure, Drama, Thriller
United States of America
Dream High.
Production companies: TriStar Pictures, Sony Pictures Entertainment, ImageMovers
The story of French high-wire artist Philippe Petit's attempt to cross the Twin Towers of the World Trade Center in 1974.
Trailers
133 min
Crime, Drama, Mystery
United States of America
We are no longer in control.
A man is released from prison to help American and Chinese authorities pursue a mysterious cyber criminal. The dangerous search leads them from Chicago to Hong Kong.
Trailers
138 min
Drama
United States of America
Commercial airline pilot Whip Whitaker has a problem with drugs and alcohol, though so far he's managed to complete his flights safely. His luck runs out when a disastrous mechanical malfunction sends his plane hurtling toward the ground. Whip pulls off a miraculous crash-landing that results in only six lives lost. Shaken to the core, Whip vows to get sober -- but when the crash investigation exposes his addiction, he finds himself in an even worse situation.
Trailers
115 min
Adventure, Action, Animation
United States of America
Evil breeds pain.
6th-century Scandinavian warrior, Beowulf embarks on a mission to slay the manlike ogre Grendel, a descendant of Cain.
Trailers
100 min
Adventure, Animation, Family, Fantasy
United States of America
This holiday season... believe.
Production companies: Golden Mean, Playtone, ImageMovers
When a doubting young boy takes an extraordinary train ride to the North Pole, he embarks on a journey of self-discovery that shows him that the wonder of life never fades for those who believe.
Trailers
130 min
Drama, Horror, Mystery, Thriller
United States of America
He was the perfect husband until his one mistake followed them home.
Production companies: ImageMovers, 20th Century Fox, DreamWorks
When Claire Spencer starts hearing ghostly voices and seeing spooky images, she wonders if an otherworldly spirit is trying to contact her. All the while, her husband tries to reassure her by telling her it's all in her head. But as Claire investigates, she discovers that the man she loves might know more than he's letting on.
Trailers
150 min
Drama, Science Fiction, Mystery
United States of America
If it's just us, it seems like an awful waste of space.
Contact is a science fiction film about an encounter with alien intelligence. Based on the novel by Carl Sagan the film starred Jodie Foster as the one chosen scientist who must make some difficult decisions between her beliefs, the truth, and reality.
Trailers
Other videos