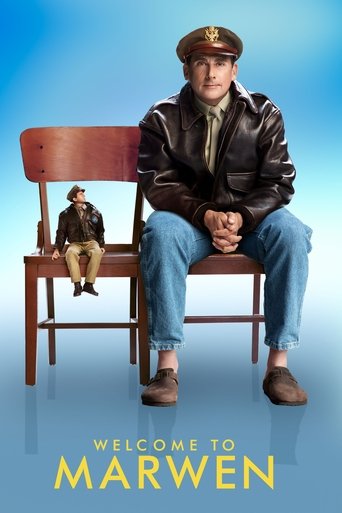 116 min
Drama, Comedy, Fantasy
United States of America
You can't put this hero in a box
When a devastating attack shatters Mark Hogancamp and wipes away all memories, no one expected recovery. Putting together pieces from his old and new life, Mark meticulously creates a wondrous town named Marwen where he can heal and be heroic. As he builds an astonishing art installation — a testament to the most powerful women he knows — through his fantasy world, he draws strength to triumph in the real one.
Trailers
Other videos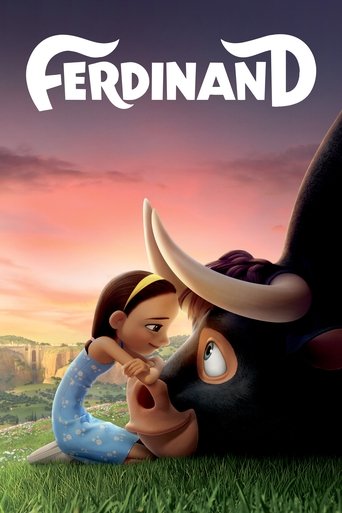 107 min
Animation, Family, Adventure, Comedy
United States of America
Built To Fight. Born To Love
Production companies: Blue Sky Studios, Twentieth Century Fox Animation, Davis Entertainment
Ferdinand, a little bull, prefers sitting quietly under a cork tree just smelling the flowers versus jumping around, snorting, and butting heads with other bulls. As Ferdinand grows big and strong, his temperament remains mellow, but one day five men come to choose the "biggest, fastest, roughest bull" for the bullfights in Madrid and Ferdinand is mistakenly chosen. Based on the classic 1936 children's book by Munro Leaf.
Trailers
Other videos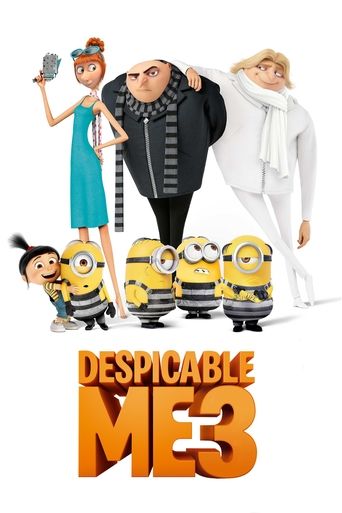 96 min
Action, Animation, Comedy, Family, Adventure
United States of America
Oh brother.
Gru and his wife Lucy must stop former '80s child star Balthazar Bratt from achieving world domination.
Trailers
Other videos
157 min
Western, Drama, Adventure
Canada, Hong Kong, Taiwan, United States of America
(n. One who has returned, as if from the dead.)
Production companies: Monarchy Enterprises S.a.r.l., Regency Enterprises, Appian Way, CatchPlay, Anonymous Content, New Regency Pictures, Hong Kong Alpha Motion Pictures Co., M Productions, RatPac-Dune Entertainment
In the 1820s, a frontiersman, Hugh Glass, sets out on a path of vengeance against those who left him for dead after a bear mauling.
Trailers
Other videos
88 min
Adventure, Comedy, Animation, Family
United States of America
The story of an underdog. And his dog.
Snoopy embarks upon his greatest mission as he and his team take to the skies to pursue their arch-nemesis, while his best pal Charlie Brown begins his own epic quest.
Trailers
119 min
Drama, Fantasy, Horror, Mystery, Romance, Thriller
United States of America
Love makes monsters of us all.
In the aftermath of a family tragedy, an aspiring author is torn between love for her childhood friend and the temptation of a mysterious outsider. Trying to escape the ghosts of her past, she is swept away to a house that breathes, bleeds… and remembers.
Trailers
123 min
Adventure, Drama, Thriller
United States of America
Dream High.
Production companies: TriStar Pictures, ImageMovers, Sony Pictures
The story of French high-wire artist Philippe Petit's attempt to cross the Twin Towers of the World Trade Center in 1974.
Trailers
102 min
Fantasy, Action, Adventure, Animation, Comedy, Family
United States of America
The training is over.
The thrilling second chapter of the epic How To Train Your Dragon trilogy brings back the fantastical world of Hiccup and Toothless five years later. While Astrid, Snotlout and the rest of the gang are challenging each other to dragon races (the island's new favorite contact sport), the now inseparable pair journey through the skies, charting unmapped territories and exploring new worlds. When one of their adventures leads to the discovery of a secret ice cave that is home to hundreds of new wild dragons and the mysterious Dragon Rider, the two friends find themselves at the center of a battle to protect the peace.
Trailers
Other videos
102 min
Adventure, Comedy, Family, Animation
United States of America
He's villainous, she's venomous.
It's a jungle out there for Blu, Jewel and their three kids after they're hurtled from Rio de Janeiro to the wilds of the Amazon. As Blu tries to fit in, he goes beak-to-beak with the vengeful Nigel, and meets the most fearsome adversary of all: his father-in-law.
Trailers
Other videos
100 min
Science Fiction, Action, Adventure
United States of America
Danger is real, fear is a choice
Production companies: Blinding Edge Pictures, Columbia Pictures, Overbrook Entertainment
One thousand years after cataclysmic events forced humanity's escape from Earth, Nova Prime has become mankind's new home. Legendary General Cypher Raige returns from an extended tour of duty to his estranged family, ready to be a father to his 13-year-old son, Kitai. When an asteroid storm damages Cypher and Kitai's craft, they crash-land on a now unfamiliar and dangerous Earth. As his father lies dying in the cockpit, Kitai must trek across the hostile terrain to recover their rescue beacon. His whole life, Kitai has wanted nothing more than to be a soldier like his father. Today, he gets his chance.
Trailers