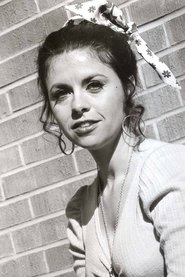 125 min
Drama, History, TV Movie, Western
United States of America
The Epic Fall of the American Indian
Production companies: Wolf Films, Traveler's Rest Films, HBO Films
Beginning just after the bloody Sioux victory over General Custer at Little Big Horn, the story is told through two unique perspectives: Charles Eastman, a young, white-educated Sioux doctor held up as living proof of the alleged success of assimilation, and Sitting Bull the proud Lakota chief whose tribe won the American Indians' last major victory at Little Big Horn.
Trailers
124 min
Thriller, Action, Drama
United States of America
27,000 nuclear weapons. One is missing.
Production companies: Mel's Cite du Cinema, Paramount, Mace Neufeld Productions, MFP Munich Film Partners GmbH & Company I. Produktions KG, S.O.A.F. Productions
When the president of Russia suddenly dies, a man whose politics are virtually unknown succeeds him. The change in political leaders sparks paranoia among American CIA officials, so CIA director Bill Cabot recruits a young analyst to supply insight and advice on the situation. Then the unthinkable happens: a nuclear bomb explodes in a U.S. city, and America is quick to blame the Russians.
Trailers
142 min
Comedy, Drama, Romance
United States of America
Life is like a box of chocolates...you never know what you're gonna get.
Production companies: Paramount
A man with a low IQ has accomplished great things in his life and been present during significant historic events—in each case, far exceeding what anyone imagined he could do. But despite all he has achieved, his one true love eludes him.
Trailers
Other videos
100 min
Crime, Drama, Mystery
United States of America
Lie. Cheat. Steal. All in a day's work.
Production companies: Zupnik Cinema Group II, New Line Cinema, GGR
Glengarry Glen Ross, follows the lives of four unethical Chicago real estate agents who are prepared to go to any lengths (legal or illegal) to unload undesirable real estate on unwilling prospective buyers.
Trailers
Other videos
110 min
Drama
Canada, United States of America
The last neighborhood in America.
Production companies: Ten-Four Productions, Cineplex-Odeon Films
A rude, contemptuous talk show host becomes overwhelmed by the hatred that surrounds his program just before it goes national.
Trailers
92 min
Comedy
United States of America
Ten million years in the making. The truth, the whole truth, and everything, but the truth!
Production companies: Brooksfilms, 20th Century Fox
An uproarious version of history that proves nothing is sacred – not even the Roman Empire, the French Revolution and the Spanish Inquisition.
Trailers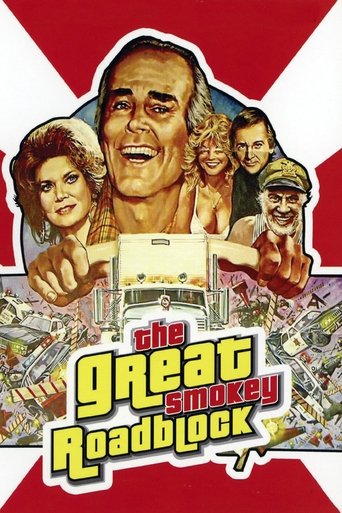 104 min
Action, Comedy
United States of America
You're in for the ride of a lifetime!
Production companies: Cinema Arts Associated
Henry Fonda plays Elegant John, an old trucker who steals back his prized rig in California and takes off with almost no money. His Kenworth tractor has the name Eleanor on it. Elegant John once met Eleanor Roosevelt. He pulls a Fruehauf van with a "sunroof". Why is he called Elegant John? Well, sonny, if you drive five million miles without being late or having a wreck, you deserve to be called Elegant. Elegant John picks up Bible-thumping hitchhiker Beebo Crozier, who is going to Florida to learn motel management. Elegant John stops and gets fuel. Beebo reluctantly pays for fuel. The two stop at a whorehouse for truckers at Cheyenne, Wyoming, a possible homage to Fonda's movie The Cheyenne Social Club. The prostitutes are about to be raided, and the madam hires Elegant John to take them to the coast of South Carolina to start another prostitution business. Thus Elegant John's trip will be coast to coast.
Trailers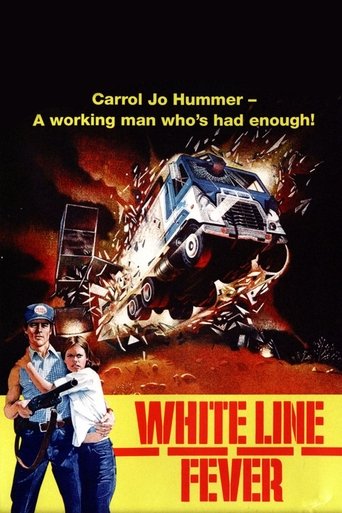 90 min
Romance, Action, Crime, Drama
Canada, United States of America
The organization says: Everybody drives for them. Carrol Jo says: I drive for myself.
Production companies: White Line Fever Syndicate, International Cinemedia Center, Columbia Pictures
An independent trucker with a pregnant wife fights cargo crooks and the big shot they work for.
Trailers
Other videos
108 min
Drama, Mystery, Thriller
United States of America
Harper days are here again...
Production companies: First Artists, Coleytown, Turman-Foster Company, David Foster Productions
Harper is brought to Louisiana to investigate an attempted blackmail scheme. He soon finds out that it involves an old flame of his and her daughter. He eventually finds himself caught in a power struggle between the matriarch of the family and a greedy oil baron, who wants their property. Poor Harper! Things are not as straight-forward as they initially appeared.
Trailers
88 min
Drama, Romance
United States of America
Bobby has a '68 Camaro. Rose has a five-year-old kid. On their first date, they become lovers and fugitives.
Production companies: Cine Artists International
Bobby and Rose, two youngsters who are in love, have to run away from home when they are falsely accused to have committed a robbery and an assassination.
Trailers