Stefan Dechant
( — years)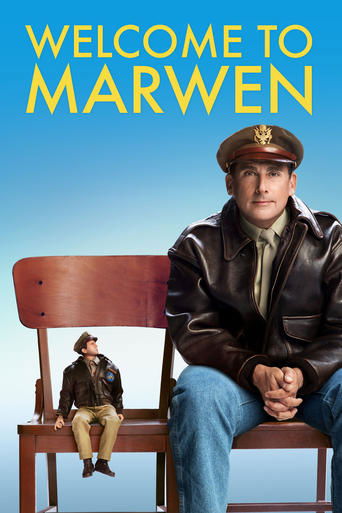 116 min
Drama, Comedy, Fantasy
United States of America
You can't put this hero in a box
When a devastating attack shatters Mark Hogancamp and wipes away all memories, no one expected recovery. Putting together pieces from his old and new life, Mark meticulously creates a wondrous town named Marwen where he can heal and be heroic. As he builds an astonishing art installation — a testament to the most powerful women he knows — through his fantasy world, he draws strength to triumph in the real one.
Trailers
Other videos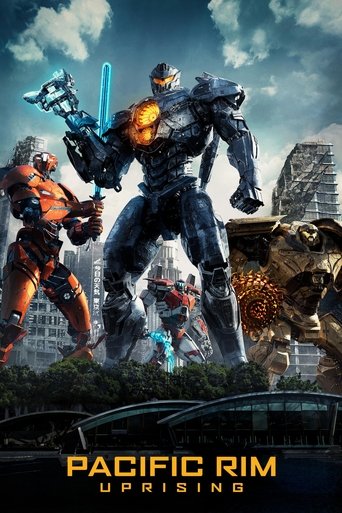 111 min
Action, Fantasy, Science Fiction, Adventure
China, Japan, United Kingdom, United States of America
Rise Up
Homepage: http://pacificrimmovie.com
Production companies: Legendary Entertainment, Double Dare You Productions, UpperRoom Productions, Universal Pictures, Dentsu, Clear Angle Studios, Double Negative (DNEG), Fuji Television Network, Perfect World Pictures, Twisted Media
It has been ten years since The Battle of the Breach and the oceans are still, but restless. Vindicated by the victory at the Breach, the Jaeger program has evolved into the most powerful global defense force in human history. The PPDC now calls upon the best and brightest to rise up and become the next generation of heroes when the Kaiju threat returns.
Trailers
Other videos
118 min
Action, Adventure, Fantasy
United States of America
All hail the king
Explore the mysterious and dangerous home of the king of the apes as a team of explorers ventures deep inside the treacherous, primordial island.
Trailers
Other videos
130 min
Fantasy, Adventure, Family
United States of America
In Oz, nothing is what it seems
Production companies: Roth Films, Walt Disney Pictures
Oscar Diggs, a small-time circus illusionist and con-artist, is whisked from Kansas to the Land of Oz where the inhabitants assume he's the great wizard of prophecy, there to save Oz from the clutches of evil.
Trailers
110 min
Action, Fantasy, Thriller
Canada, United States of America
You will be unprepared
A young girl is institutionalized by her abusive stepfather. Retreating to an alternative reality as a coping strategy, she envisions a plan which will help her escape from the mental facility.
Trailers
110 min
Drama, Adventure, Western
United States of America
Punishment Comes One Way or Another.
Following the murder of her father by hired hand Tom Chaney, 14-year-old farm girl Mattie Ross sets out to capture the killer. To aid her, she hires the toughest U.S. Marshal she can find, a man with "true grit," Reuben J. "Rooster" Cogburn. Mattie insists on accompanying Cogburn, whose drinking, sloth, and generally reprobate character do not augment her faith in him. Against his wishes, she joins him in his trek into the Indian Nations in search of Chaney. They are joined by Texas Ranger LaBoeuf, who wants Chaney for his own purposes. The unlikely trio find danger and adventure on the journey, and each has his or her "grit" tested.
Other videos
162 min
Action, Adventure, Fantasy, Science Fiction
United States of America, United Kingdom
Enter the World of Pandora.
Homepage: http://www.avatarmovie.com/
Production companies: Dune Entertainment, Lightstorm Entertainment, 20th Century Fox, Ingenious Media
In the 22nd century, a paraplegic Marine is dispatched to the moon Pandora on a unique mission, but becomes torn between following orders and protecting an alien civilization.
Trailers
Other videos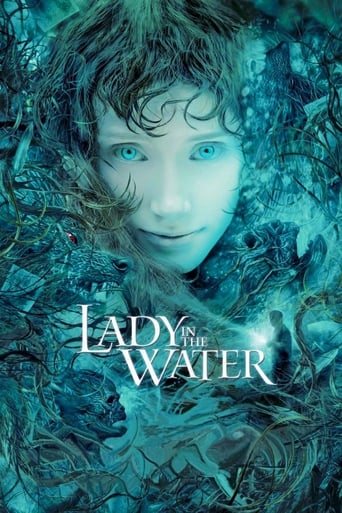 110 min
Drama, Thriller, Fantasy, Mystery
United States of America
Time is running out for a happy ending.
Production companies: Legendary Entertainment, Blinding Edge Pictures, Warner Bros. Pictures
Apartment building superintendent Cleveland Heep rescues what he thinks is a young woman from the pool he maintains. When he discovers that she is actually a character from a bedtime story who is trying to make the journey back to her home, he works with his tenants to protect his new friend from the creatures that are determined to keep her in our world.
Trailers
Other videos
123 min
Drama, War
Germany, United States of America
Welcome to the suck.
Production companies: Universal Pictures, Red Wagon Entertainment, Neal Street Productions, Motion Picture KAPPA Produktionsgesellschaft
Jarhead is a film about a US Marine Anthony Swofford's experience in the Gulf War. After putting up with an arduous boot camp, Swofford and his unit are sent to the Persian Gulf where they are eager to fight, but are forced to stay back from the action. Swofford struggles with the possibility of his girlfriend cheating on him, and as his mental state deteriorates, his desire to kill increases.
Trailers
100 min
Adventure, Animation, Family, Fantasy
United States of America
This holiday season... believe.
Production companies: Golden Mean, Playtone, ImageMovers
When a doubting young boy takes an extraordinary train ride to the North Pole, he embarks on a journey of self-discovery that shows him that the wonder of life never fades for those who believe.
Trailers