Robert J. Groden
( — years)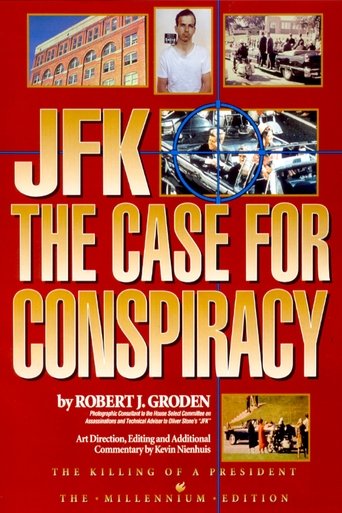 113 min
Documentary
United States of America
The Assassination and Medical Evidence
Now you can see for yourself what really happened on November 22, 1963. This program will take you back in time to Dealey Plaza where you will become a witness to the "crime of the century." Robert J. Groden is acknowledged as the world's foremost authority on the photographic evidence relating to JFK's assassination. Mr. Groden was technical advisor to Oliver Stone's JFK. Here, for the first time, are his optically enhanced films and photographs from that dark day and the investigation and cover-up that followed. Mastered from Mr. Groden's original materials.
85 min
Documentary
United States of America
On Nov. 22, 1963 the world was shocked by the assassination of John F. Kennedy. The mystery surrounding this history-changing event has led to many unanswered questions.
142 min
Comedy, Drama, Romance
United States of America
Life is like a box of chocolates...you never know what you're gonna get.
Production companies: Paramount
A man with a low IQ has accomplished great things in his life and been present during significant historic events—in each case, far exceeding what anyone imagined he could do. But despite all he has achieved, his one true love eludes him.
Trailers
Other videos
JFK
(1991)
189 min
Drama, Thriller, History
United States of America
The story that won't go away.
Production companies: Ixtlan Productions, Warner Bros. Pictures, Canal+, Regency Enterprises, Alcor Films, Camelot Pictures
New Orleans District Attorney Jim Garrison discovers there's more to the Kennedy assassination than the official story.
Trailers