106 min
Action, Comedy, Science Fiction
United States of America
They are back... in time.
Production companies: Amblin Entertainment, Hemisphere Media Capital, Imagenation Abu Dhabi FZ, Media Magik Entertainment, Parkes/MacDonald Productions
Agents J and K are back...in time. J has seen some inexplicable things in his 15 years with the Men in Black, but nothing, not even aliens, perplexes him as much as his wry, reticent partner. But when K's life and the fate of the planet are put at stake, Agent J will have to travel back in time to put things right. J discovers that there are secrets to the universe that K never told him - secrets that will reveal themselves as he teams up with the young Agent K to save his partner, the agency, and the future of humankind.
Trailers
142 min
Comedy, Drama, Romance
United States of America
Life is like a box of chocolates...you never know what you're gonna get.
Production companies: Paramount
A man with a low IQ has accomplished great things in his life and been present during significant historic events—in each case, far exceeding what anyone imagined he could do. But despite all he has achieved, his one true love eludes him.
Trailers
Other videos
144 min
Crime
United States of America
He's got a good future if he can live past next week.
Production companies: Universal Pictures, Epic Productions, Bregman/Baer Productions
A Puerto-Rican ex-con, just released from prison, pledges to stay away from drugs and violence despite the pressure around him, and lead a better life outside NYC.
Trailers
130 min
Adventure, Fantasy, Action, Comedy, Family
United States of America
This isn't the movies anymore.
Production companies: Oak Productions, Columbia Pictures
Danny is obsessed with a fictional movie character action hero Jack Slater. When a magical ticket transports him into Jack's latest adventure, Danny finds himself in a world where movie magic and reality collide. Now it's up to Danny to save the life of his hero and new friend.
Trailers
104 min
Comedy, Drama
United States of America
A film about humanity.
Production companies: Orion Pictures, Jack Rollins & Charles H. Joffe Productions
An ophthalmologist's mistress threatens to reveal their affair to his wife, while a married documentary filmmaker is infatuated by another woman.
Trailers
107 min
Drama
Japan, United States of America
Production companies: Star Partners, United Artists, Mirage Enterprises, CST Telecommunications
A young kid from Kansas moves to New York to work on a magazine. He gets caught up in the world of drink and drugs, and starts a steady decline. The only hope is the cousin of one of his drinking partners, can she pull him through it ?
Trailers
94 min
Horror, Thriller
United States of America
3,000 voltz couldn't kill him... It just gave him a buzz.
Production companies: Weskirk, Wind River Productions, Skouras Pictures, Back East Money
A prison riot breaks out at the moment of a serial murderer's execution by electrocution, and his fate becomes indeterminate when the prison is shut down. 18 months later, a team of filmmakers converge on the prison to film a women-in-prison exploitation flick, but find that a certain somebody is disrupting their shooting schedule...
Trailers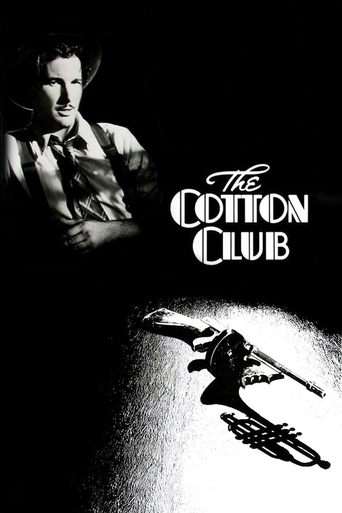 127 min
Music, Drama, Crime, Romance
United States of America
It was the jazz age. It was an era of elegance and violence. The action was gambling. The stakes were life and death.
Production companies: Orion Pictures, PSO International, Totally Independent
The story of the people that frequented Harlem's famous nightclubs, 'The Cotton Club', and those that ran it.
Trailers
93 min
Horror, Science Fiction
United States of America
...thank God they're somebody else's!
Production companies: Albright Films Inc.
A nuclear-plant leak turns a bus-load of children into murderous atomic zombies with black fingernails.
Trailers
105 min
Drama
United States of America
There are three sides to this love story
Production companies: Columbia Pictures
Ted Kramer is a career man for whom his work comes before his family. His wife Joanna cannot take this anymore, so she decides to leave him. Ted is now faced with the tasks of housekeeping and taking care of himself and their young son Billy.
Trailers
Other videos