121 min
Adventure, Science Fiction, Action, Mystery
United States of America
Break the boundaries of your world
Production companies: Mandeville Films, Summit Entertainment, Lionsgate, Red Wagon Entertainment
Beatrice Prior and Tobias Eaton venture into the world outside of the fence and are taken into protective custody by a mysterious agency known as the Bureau of Genetic Welfare.
Trailers
Other videos
119 min
Drama, Fantasy, Horror, Mystery, Romance, Thriller
United States of America
Love makes monsters of us all.
In the aftermath of a family tragedy, an aspiring author is torn between love for her childhood friend and the temptation of a mysterious outsider. Trying to escape the ghosts of her past, she is swept away to a house that breathes, bleeds… and remembers.
Trailers
105 min
Fantasy, Thriller, Action, Crime
United States of America
One hell of a ride.
Homepage: http://www.driveangry3d.co.uk/
Production companies: Summit Entertainment, Saturn Films, Nu Image, Michael De Luca Productions, Millennium Films
Milton is a hardened felon who has broken out of Hell, intent on finding the vicious cult who brutally murdered his daughter and kidnapped her baby. He joins forces with Piper, a sexy, tough-as-nails waitress with a 69 Charger, who's also seeking redemption of her own. Caught in a deadly race against time, Milton has three days to avoid capture, avenge his daughter's death, and save her baby before she's mercilessly sacrificed by the cult.
Trailers
118 min
Adventure, Fantasy, Family
Canada, United States of America
Worlds Collide
Production companies: TCF Vancouver Productions, Fox 2000 Pictures, 1492 Pictures, Sunswept Entertainment, Dune Entertainment, Big Screen Productions, Ingenious Film Partners, Dune Entertainment III
Accident prone teenager, Percy discovers he's actually a demi-God, the son of Poseidon, and he is needed when Zeus' lightning is stolen. Percy must master his new found skills in order to prevent a war between the Gods that could devastate the entire world.
Trailers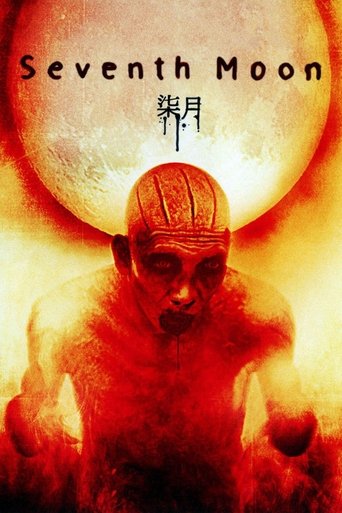 87 min
Horror
United States of America
Production companies: Haxan Films
Melissa and Yul, Americans honeymooning in China, come across the exotic 'Hungry Ghost' festival. When night falls, the couple end up in a remote village, and soon realize the legend is all too real. Plunged into an ancient custom they cannot comprehend, the couple must find a way to survive the night of the Seventh Moon.
Trailers
85 min
Action, Thriller, Science Fiction
United States of America
Some Thing Has Found Us
Five young New Yorkers throw their friend a going-away party the night that a monster the size of a skyscraper descends upon the city. Told from the point of view of their video camera, the film is a document of their attempt to survive the most surreal, horrifying event of their lives.
Trailers
115 min
Adventure, Action, Animation
United States of America
Evil breeds pain.
6th-century Scandinavian warrior, Beowulf embarks on a mission to slay the a man-like ogre, Grendel.
Trailers
88 min
Horror, Science Fiction, Thriller
United States of America
They will find you.
Production companies: Rogue Pictures, Haxan Entertainment
Fifteen years ago, a group of men's lives were forever changed by a strange occurrence. Now, the same group of men will spend a night together ... in terror.
Trailers
49 min
Adventure, Drama, Family
United States of America
The greatest story of friendship ever told.
Production companies: FR Productions, The Kennedy/Marshall Company
When courageous young Neera becomes separated from her family in the desert, she chances upon a wild colt. Together they find friendship, trust, and their way back home only to discover her family is about to lose everything!
Trailers
106 min
Adventure, Action, Animation, Fantasy, Science Fiction, Thriller
Japan, United States of America
Unleash a new reality
Production companies: Square Pictures, Columbia Pictures, Chris Lee Productions
Led by a strange dream, scientist Aki Ross struggles to collect the eight spirits in the hope of creating a force powerful enough to protect the planet. With the aid of the Deep Eyes Squadron and her mentor, Dr. Sid, Aki must save the Earth from its darkest hate and unleash the spirits within.
Trailers