Dennis S. Sands
( — years)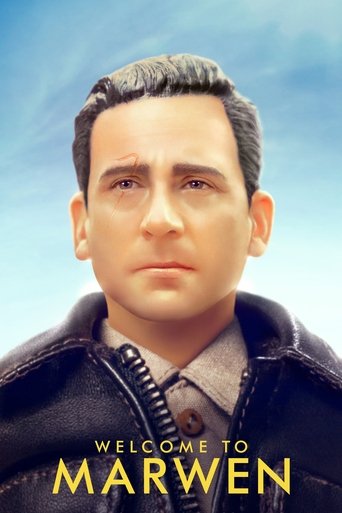 Drama, Comedy, Fantasy, Animation
He found courage in the most unexpected place
A man copes with life after an assault by constructing a miniature replica version of a World War II era town in his backyard. Adapted from the 2010 documentary "Marwencol."
Trailers
123 min
Adventure, Drama, Thriller
United States of America
Dream High.
Production companies: TriStar Pictures, ImageMovers, Sony Pictures
The story of French high-wire artist Philippe Petit's attempt to cross the Twin Towers of the World Trade Center in 1974.
Trailers
92 min
Family, Animation, Adventure, Comedy
United States of America
The Movie Event That Will Blow Their Cover
Production companies: DreamWorks Animation
Skipper, Kowalski, Rico and Private join forces with undercover organization The North Wind to stop the villainous Dr. Octavius Brine from destroying the world as we know it.
Trailers
92 min
Animation, Adventure, Family
United States of America
He's Leaving His Mark On History
Production companies: Pacific Data Images (PDI), DreamWorks Animation, Bullwinkle Studios, Classic Media Productions
A young boy and his dog, who happens to have a genius-level IQ, spring into action when their time-travel machine is stolen and moments in history begin to be changed.
Trailers
138 min
Drama
United States of America
Commercial airline pilot Whip Whitaker has a problem with drugs and alcohol, though so far he's managed to complete his flights safely. His luck runs out when a disastrous mechanical malfunction sends his plane hurtling toward the ground. Whip pulls off a miraculous crash-landing that results in only six lives lost. Shaken to the core, Whip vows to get sober -- but when the crash investigation exposes his addiction, he finds himself in an even worse situation.
Trailers
90 min
Action, Adventure, Animation, Family, Fantasy, Comedy
United States of America
Live for danger. Fight for justice. Pray for mercy.
Production companies: DreamWorks Animation
Long before he even met Shrek, the notorious fighter, lover and outlaw Puss in Boots becomes a hero when he sets off on an adventure with the tough and street smart Kitty Softpaws and the mastermind Humpty Dumpty to save his town. This is the true story of The Cat, The Myth, The Legend... The Boots.
Trailers
96 min
Animation, Drama, Family
United States of America
Season's Greedings
Production companies: Walt Disney Pictures, ImageMovers
Miser Ebenezer Scrooge is awakened on Christmas Eve by spirits who reveal to him his own miserable existence, what opportunities he wasted in his youth, his current cruelties, and the dire fate that awaits him if he does not change his ways. Scrooge is faced with his own story of growing bitterness and meanness, and must decide what his own future will hold: death or redemption.
Trailers
100 min
Animation, Family
United States of America
Be careful what you wish for.
When Coraline moves to an old house, she feels bored and neglected by her parents. She finds a hidden door with a bricked up passage. During the night, she crosses the passage and finds a parallel world where everybody has buttons instead of eyes, with caring parents and all her dreams coming true. When the Other Mother invites Coraline to stay in her world forever, the girl refuses and finds that the alternate reality where she is trapped is only a trick to lure her.
Trailers
77 min
Romance, Fantasy, Animation
United States of America
There's been a grave misunderstanding.
Set in a 19th-century european village, this stop-motion animation feature follows the story of Victor, a young man whisked away to the underworld and wed to a mysterious corpse bride, while his real bride Victoria waits bereft in the land of the living.
Trailers
115 min
Adventure, Comedy, Family, Fantasy
Australia, United Kingdom, United States of America
Willy Wonka is semi-sweet and nuts.
Production companies: Village Roadshow Pictures, The Zanuck Company, Tim Burton Productions, Theobald Film Productions, Warner Bros. Pictures, Plan B Entertainment
A young boy wins a tour through the most magnificent chocolate factory in the world, led by the world's most unusual candy maker.
Trailers