Susan Malerstein
( — years)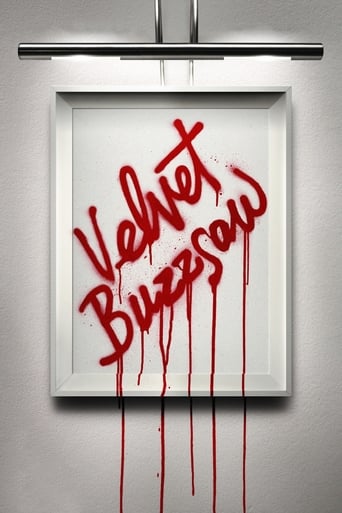 113 min
Thriller, Mystery, Horror
United States of America
All Art Is Dangerous
Big money artists and mega-collectors pay a high price when art collides with commerce. After a series of paintings by an unknown artist are discovered, a supernatural force enacts revenge on those who have allowed their greed to get in the way of art.
Trailers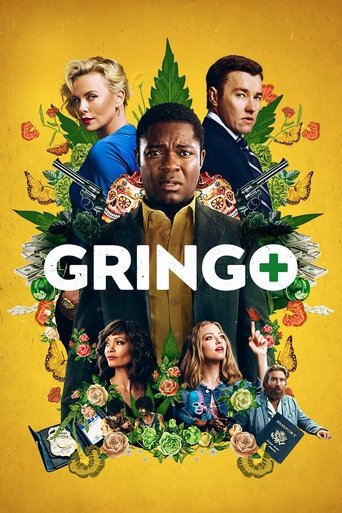 110 min
Comedy, Action, Crime
United States of America
An American corporation, the Mexican cartel, chances are this won't end well.
Homepage: https://www.gringo-movie.com
Production companies: Denver and Delilah Productions, Annapurna Pictures, Blue-Tongue Films, Amazon Studios, Picrow, STX Entertainment
An American businessman with a stake in a pharmaceutical company that's about to go public finds his life is thrown into turmoil by an incident in Mexico.
Trailers
Other videos
97 min
Comedy, Drama, Romance
United States of America
Starting over is not for beginners.
Production companies: Black Bicycle Entertainment, Waverly Films
Life for a single mom in Los Angeles takes an unexpected turn when she allows three young guys to move in with her.
Trailers
Other videos
95 min
Action, Fantasy, Science Fiction, Western, Horror
South Africa, United States of America
There are other worlds than these
Homepage: http://thedarktower-movie.com
Production companies: Columbia Pictures Corporation, Sony Pictures, Media Rights Capital, Imagine Entertainment, Weed Road Pictures, The Department of Trade and Industry of South Africa
The last Gunslinger, Roland Deschain, has been locked in an eternal battle with Walter O'Dim, also known as the Man in Black, determined to prevent him from toppling the Dark Tower, which holds the universe together. With the fate of the worlds at stake, good and evil will collide in the ultimate battle as only Roland can defend the Tower from the Man in Black.
Trailers
Other videos
88 min
Thriller, War, Drama
United States of America
This isn't war. It's a game.
An American sniper and his spotter engage in a deadly cat-and-mouse game with an Iraqi sniper.
Trailers
96 min
Drama, History
United States of America
The Untold Story Behind the Miracle on the Hudson.
Homepage: http://www.sully-movie.com/#home
Production companies: Malpaso Productions, FilmNation Entertainment, Flashlight Films, Warner Bros. Pictures, RatPac-Dune Entertainment, The Kennedy/Marshall Company
On 15 January 2009, the world witnessed the 'Miracle on the Hudson' when Captain 'Sully' Sullenberger glided his disabled plane onto the frigid waters of the Hudson River, saving the lives of all 155 aboard. However, even as Sully was being heralded by the public and the media for his unprecedented feat of aviation skill, an investigation was unfolding that threatened to destroy his reputation and career.
Trailers
Other videos
126 min
Horror, Science Fiction, Thriller
United States of America
Belief divides them, mystery surrounds them, but fear changes everything.
After a violent storm, a dense cloud of mist envelops a small Maine town, trapping artist David Drayton and his five-year-old son in a local grocery store with other people. They soon discover that the mist conceals deadly horrors that threaten their lives, and worse, their sanity.
Trailers
99 min
Action, Adventure, Crime, Family, Mystery, Thriller, Comedy
United States of America
Small Town Girl. Big Time Adventure.
Production companies: Jerry Weintraub Productions, Virtual Studios, Warner Bros. Pictures
Intrepid teenage private eye Nancy Drew heads to Tinseltown with her father to investigate the unsolved murder of a movie star in this old-fashioned whodunit based on Carolyn Keene's popular series of books for young adults. But can the small-town girl cut through the Hollywood hype to solve the case?
Trailers
197 min
Drama, Romance
United States of America
Every small town has a big story
Production companies: Marc Platt Productions, HBO Films, Aspetuck Productions
A decaying New England town is the backdrop for its unique citizens, lead by unassuming restaurant manager Miles Roby.
103 min
Crime, Drama, Mystery, Thriller
United States of America
If you're looking for the truth, you've come to the wrong place.
Production companies: Humble Journey Films, Castle Rock Entertainment, Darkwoods Productions
After the murder of his beloved wife, a man in search of redemption is set adrift in a world where nothing is as it seems. On his journey, he befriends slacker Jimmy "The Finn", becomes involved in rescuing his neighbor Colette from her own demons, and gets entangled in a web of deceit full of unexpected twists and turns.