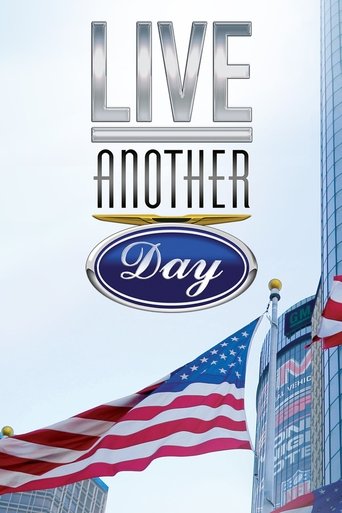 When the american auto industry broke down... We all got taken for a ride
Live Another Day is the untold, inside story of the U.S. Automobile industry's collapse and rescue. Using firsthand accounts from the players at the center of the story, this film reveals surprising facts about how these companies were really saved.
Trailers
117 min
Drama
United States of America, Germany
When It Comes To Love... Everyone Pays A Price.
Production companies: Capitol Films, Rising Star
Story of a couple that starts the first legal brothel in Nevada and a boxer they own a piece of.
Trailers
86 min
Thriller
United States of America
What if the person you loved became someone else?
A woman's life is thrown into chaos after a freak car accident sends her husband and brother-in-law into comas. Thrills arrive after the brother-in-law wakes up, thinking he's his brother.
Trailers
120 min
History, Drama
United States of America
He saw wrong and tried to right it. He saw suffering and tried to heal it. He saw war and tried to stop it.
Production companies: The Weinstein Company, Bold Films, Holly Wiersma Productions
In 1968 the lives of a retired doorman, hotel manager, lounge singer, busboy, beautician and others intersect in the wake of Robert F. Kennedy's assassination at the Ambassador Hotel in Los Angeles.
Trailers
109 min
Action, Thriller, Science Fiction
Germany, United Kingdom, United States of America
The Machines Will Rise.
Production companies: Columbia Pictures, Intermedia Films, C-2 Pictures, IMF Internationale Medien und Film GmbH & Co. 3. Produktions KG, Mostow/Lieberman Productions, Warner Bros. Pictures
It's been 10 years since John Connor saved Earth from Judgment Day, and he's now living under the radar, steering clear of using anything Skynet can trace. That is, until he encounters T-X, a robotic assassin ordered to finish what T-1000 started. Good thing Connor's former nemesis, the Terminator, is back to aid the now-adult Connor … just like he promised.
Trailers
98 min
Action, Drama, Mystery, Thriller, Crime
Germany, United States of America
Deception is their most deadly weapon.
Production companies: Intermedia Films, Krane Entertainment, Phoenix Pictures
A DEA agent investigates the disappearance of a legendary Army ranger drill sergeant and several of his cadets during a training exercise gone severely awry.
Trailers
130 min
Drama, Horror, Mystery, Thriller
United States of America
He was the perfect husband until his one mistake followed them home.
Production companies: ImageMovers, 20th Century Fox, DreamWorks
When Claire Spencer starts hearing ghostly voices and seeing spooky images, she wonders if an otherworldly spirit is trying to contact her. All the while, her husband tries to reassure her by telling her it's all in her head. But as Claire investigates, she discovers that the man she loves might know more than he's letting on.
113 min
Action, Adventure, Drama
United States of America
The Dark Side of Nature.
Production companies: Constant c Productions, Universal Pictures, Amblin Entertainment, Warner Bros. Pictures
TV weatherman Bill Harding is trying to get his tornado-hunter wife, Jo, to sign divorce papers so he can marry his girlfriend Melissa. But Mother Nature, in the form of a series of intense storms sweeping across Oklahoma, has other plans. Soon the three have joined the team of stormchasers as they attempt to insert a revolutionary measuring device into the very heart of several extremely violent tornados.
Trailers
Other videos
142 min
Comedy, Drama, Romance
United States of America
Life is like a box of chocolates...you never know what you're gonna get.
Production companies: Paramount
A man with a low IQ has accomplished great things in his life and been present during significant historic events—in each case, far exceeding what anyone imagined he could do. But despite all he has achieved, his one true love eludes him.
Trailers
Other videos